Rutland-Melton CiCLE Classic under threat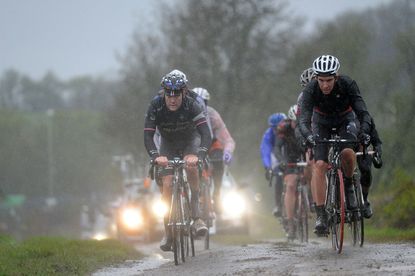 The future of Britain's longest-standing UCI-ranked one-day race, the Rutland-Melton CiCLE Classic, is under threat.
Race director Colin Clews today revealed that he has a race against time to raise a minimum of £20,000 to stage next year's edition, which is scheduled to take place on April 21.
Citing with problems with title sponsor Mountivation, whom Clews believes had signed up to support the race until 2014, he told Cycling Weekly this afternoon that he has two months to find the money to bankroll the 2013 edition.
"In the last eight years, I've put in in excess of five figures to keep the race going," said Clews.
"There comes a time when I can't afford to do that, especially to the level I need to on this occasion.
"The end of January is my deadline when it comes to next year's race. There are teams from all over the world interested in riding it, but the longer we leave it, the lesser the chance of them coming over.
"I've contacted over 200 business in the recent weeks, and while there is some interest out there, that doesn't seem to be for 2013."
Iconic sections such as Somerby Forest make the race what it is
Modelled on Paris-Roubaix, the race was first run in 2005 as a Premier Calendar round. Two years later it gained UCI 1.2 status, making it Britain's highest-ranked single day event.
This year's edition, which was won by Endura's Alex Blain, was run in cold and wet conditions; so much so that CW declared it tougher than this year's Roubaix.
Clews revealed that he was also in negotiations to modify the parcours, which would see riders pass through the finish in Melton Mowbray and completing one lap of a circuit, as well as adding additional sections earlier in the race.
* Anyone interested in helping support the retention of the CiCLE Classic, in any way, is asked to contact Clews on 07979 856262.
See this Thursday's Cycling Weekly for an in-depth look at the future of the Premier Calendar.
Thank you for reading 20 articles this month* Join now for unlimited access
Enjoy your first month for just £1 / $1 / €1
*Read 5 free articles per month without a subscription
Join now for unlimited access
Try first month for just £1 / $1 / €1