Shane Sutton recovering at home after crash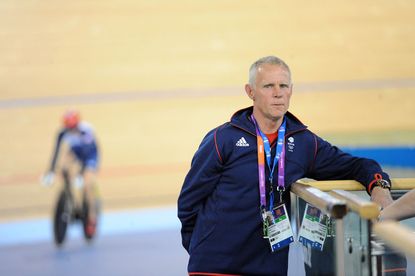 British Cycling head of performance Shane Sutton has been discharged from hospital and is on bed rest after he suffered head injuries in a crash involving a motorist last week.
The 55-year-old was released Saturday night and did not undergo surgery for a fractured cheekbone sustained in the accident he remembers little of.
"They were going to do surgery on the cheekbone but I've opted against that because it's not like I need it to be honest. It's a pretty clean fracture," Sutton told Cycling Weekly from Cardiff.
Sutton sustained bruising and bleeding on the brain, and hurt his right side, in the incident involving a motorist on the A6 near Levenshulme, Manchester on Thursday morning.
"I turned onto the A6 at about 20 to nine and then sort of came around in the hospital, I don't, maybe 12 o'clock. I can't really remember anything from that time to midday," he said.
Sutton has not always been known to wear a helmet but was on this occasion.
"The surgeon came in and said, 'You know that saved your life?' It's important that everyone wears a helmet, even if you've come from the old school like I do," he said.
"I was bloody lucky."
Sutton was due to speak to police, who are investigating, today. No charges or arrests were made after the incident. He plans to travel to Glasgow on Wednesday to watch the UCI Track World Cup.
Meanwhile, Bradley Wiggins was due for a check-up today after suffering minor injuries in a separate crash involving a motorist less than 24 hours before that of his coach last week.
Related links
Shane Sutton injured in cycling accident in Manchester
Thank you for reading 20 articles this month* Join now for unlimited access
Enjoy your first month for just £1 / $1 / €1
*Read 5 free articles per month without a subscription
Join now for unlimited access
Try first month for just £1 / $1 / €1