Tao Geoghegan Hart dominates Giro della Lunigiana to take overall win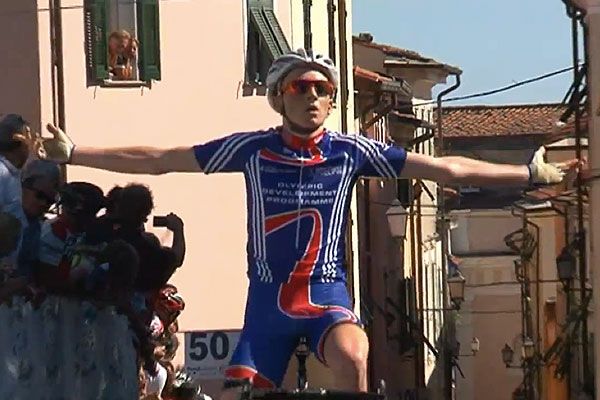 Tao Geoghegan Hart dominated the prestigious junior stage race, the Giro della Lunigiana, winning the overall classification, mountains competition and points jersey.
The British rider took the honours on the opening stage, and successfully defended the lead in the four-day race by placing second on the final two stages. His British team-mate Scott Davies finished second overall.
"It was the sort of race where you couldn't count your chickens until you got over all those climbs and down the descents," Geoghegan Hart told CW. "It was perfect preparation for the road world championships, which is why we were there."
Great Britain fielded a very strong squad that included Germain Burton, Chris Lawless and Matthew Gibson alongside Geoghegan Hart and Davies. The team worked well as a unit, completely dominating the race from beginning to end - and scooped the team prize as well as Geoghegan Hart's clean sweep of the other classifications for their efforts.
In addition to squads from Great Britain and various regions of Italy, the UCI 2.1-junior ranked Giro della Lunigiana featured riders from Australia, Denmark, Norway, Belgium, Germany, Kazakhstan, Czech Republic, Slovenia, Austria and Russia.
Previous winners include Gilberto Simoni, Danilo Di Luca and Damiano Cunego, all of whom went on to win the Giro d'Italia as senior riders.


Stage four of the Giro della Lunigiana 2013
Giro della Lunigiana 2013

Final overall classification
1. Tao Geoghegan Hart (Great Britain) in 10-11-02
2. Scott Davies (Great Britain) at 46 secs
3. Robert Power (Australia) at 1-04
4. Francesco Lorenzini (Toscana) at 1-30
5. Simone Velasco (Veneto) at 1-40
6. Matteo Fabbro (Friuli) at 1-40
7. Jonas Abrahemsen (Norway) at 2-19
8. Laurens De Plus (Belgium) at 2-19
9. Nikolay Cherkasov (Russia) at 2-26
10. Mads Pedersen (Denmark) at 2-39
Related links
Tao Geoghegan Hart wins opening stage of Giro della Lunigiana