The Wiggo Effect strikes 'em young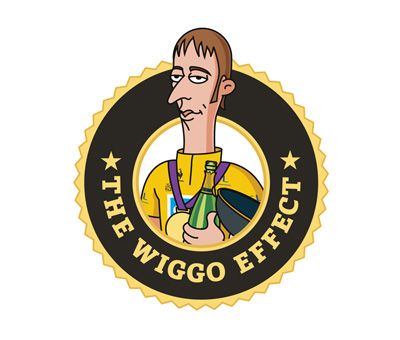 Readers of the magazine will have seen the series of articles we're running about the Wiggo Effect, where we meet normal cyclists who have been inspired to ride more following the summer of success for Bradley Wiggins and Britain's elite cyclists.
We've had an amazing response, but perhaps the most fundamental reaction to Brad and co's exploits happened to six-year-old Mati Simcox, from Bethesda, North Wales.
"My two nieces took great interest in the Tour de France and the Olympics this summer, and the youngest, Mati, has developed a great interest in riding her bike ever since. In fact, she was inspired to finally learn to ride properly without stabilisers," Mati's uncle Rhys Williams told us.
"My sister sent me a clip from her iPhone which I made into a short YouTube film. I can tell from my sister's little chuckle at the end that Mati's exuberant outburst was spontaneous and not scripted!
"And the Wiggo Effect continues as they have recently named their new kitten 'Wiggins' (although she was known as 'Mo' for a day!)"
Watch Mati's magic moment, and hear what she shouts, here:
The Wiggins effect, Cycling Weekly September 20, 2012
Thank you for reading 10 articles this month* Join now for unlimited access
Enjoy your first month for just £1 / $1 / €1
*Read 5 free articles per month without a subscription
Join now for unlimited access
Try first month for just £1 / $1 / €1