Thomas to join girlfriend for charity tandem ride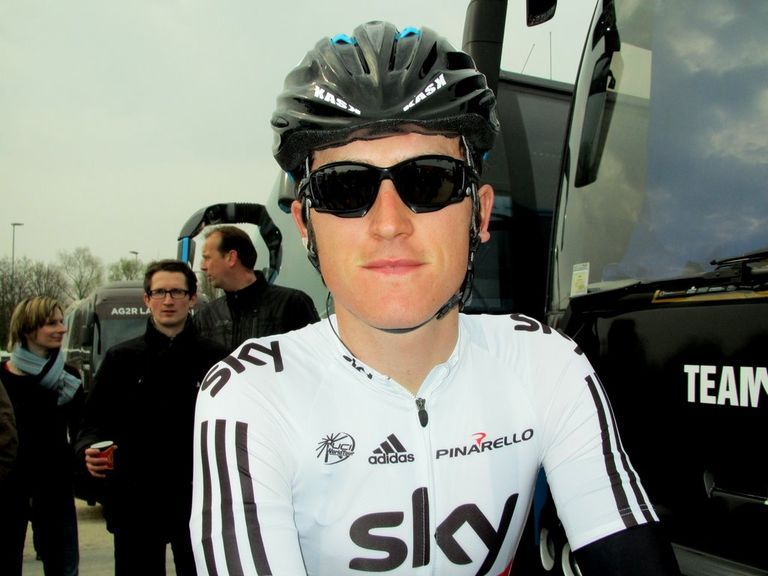 British national road race champion and Sky professional Geraint Thomas will undertake a 160-mile charity tandem ride from Cardiff to Denbigh in July with girlfriend Sara Elen Thomas.
The couple aim to complete the ride in one day - Saturday July 30 - and all money raised will go to stroke and dementia charities in memory of Sara's late grandfather, Taid. Thomas will take part in the ride after competing in the 2011 Tour de France (July 2-24).
"Sadly, my girlfriend Sara's grandad passed away three weeks ago, after suffering from two mini strokes and dementia," said Thomas.
"Obviously it has been a tough time for Sa and her family, and after witnessing first hand the effects of these illnesses Sa has decided to organise a charity bike ride to raise awareness and money towards research into both dementia and strokes.
"Obviously has to be a challenge, so Sa's roped me into riding a tandem with her from her house in Cardiff to Denbigh Cricket Club, in North Wales. It's about 160 miles in total which we are going to try and cover in a day. We are doing it on Saturday the 30th of July, so hopefully I will have done a lap of France by then as training. I'm just hoping Sa will have done something other than sunbathe!
"Anyone is welcome to join us along the way, as long as you donate! We're already being joined by Sa's dad, brother, my best mate, my dad, brother and whoever else she can persuade."
You can pledge a donation to the ride via http://www.justgiving.com/teams/Taid.
Details of the tandem challenge route will be publicised on Thomas's website at www.geraintthomas.com. Those wanting to join in the ride should contact Gayle Howells via email gayle@seren-pr.co.uk for more information.
Related links
Geraint Thomas: Rider Profile