Tour de France Feed Zone (July 13)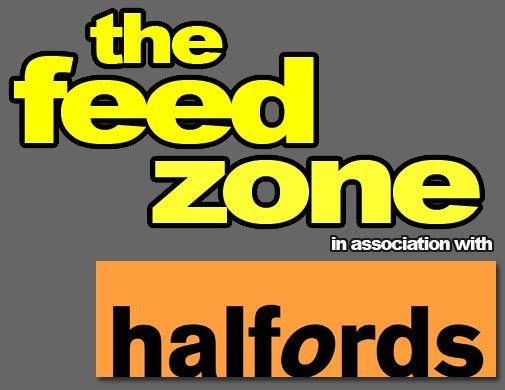 Kolobnev's positive follows Ferrari investigation
Russian Alexandr Kolobnev (Katusha) was the first rider to fail a doping test in this year's Tour de France. His name, however, was already on investigators' lists last year as part of a Michele Ferrari/Lance Armstrong investigation.
Italian prosecutor Benedetto Roberti in Padova ordered raids in April as part of his investigation of Michele Ferrari, Armstrong's former trainer.
The courts cleared Michele Ferrari in 2006 of criminal charges accusing him of distributing doping products, but the Italian Olympic Committee (CONI) banned him from working with UCI-licensed cyclists in Italy.
Roberti's investigation intensified after meetings with US prosecutor Jeff Novitzky in Lyon, France, in November last year. Roberti reportedly has tracked Ferrari's bank records in Switzerland, which show transfers, some from the USA.
The April raids were centred on Katusha riders Kolobnev, Mikhail Ignatiev, Vladimir Gusev and Vladimir Karpets; and Astana's Evgeni Petrov (previously with Katusha). Police also visited Lampre riders Michele Scarponi and Leonardo Bertagnolli, Sky's Morris Possoni and Farnese Vini pair Giovanni Visconti and Diego Caccia.
Kolobnev tested positive yesterday for hydrochlorothiazide. It's a diuretic, but also used to mask other banned drugs.
"I do not know where it's come from," Kolobnev said in a press statement. "Therefore, waiting for more information, I have nothing to say about it for respect to the race organisers and cycling in general."
"We must wait for the B-result," Katusha manager Andrei Tchmil told journalists at the team bus yesterday morning.
Katusha has been the centre of doping stories before. Both Antonio Colom and Christian Pfannberger failed anti-doping tests for EPO in 2009.
This year, the team hired former EPO cheat, Danilo Di Luca. It said he would ride for free, but later revealed he'd receive the minimal salary of 33,000 Euros.
Thomas: I'm glad that Kolobnev got caught

Geraint Thomas was frank when we asked him for his thoughts on the Alexandr Kolobnev positive on Tuesday morning in Aurillac.
"I'm glad that he's got caught, another guy's gone. I just wish they'd learn a bit faster," he told Cycling Weekly.
After his eye-catching performance at last year's race, Thomas has continued to impress in the Tour's first week, taking sixth on the opening finish on the Mont des Alouettes, fifth in the tough finale on stage five into Lisieux and finishing with the favourites at Super-Besse.
"I'm definitely feeling stronger and just more confident and morale in the team is obviously good," he said. "When things go well, you obviously get stuck in."
The Welshman held the maillot blanc of best young rider for five days, until Bradley Wiggins's crash, which saw Thomas and the rest of the team wait, losing 3-06.
Have they digested Wiggins's withdrawal? "The first evening afterwards, we were all pretty gutted. But the next day, we were in the race, we got stuck in - Flecha went with Vino in the break. There's two weeks of racing to be had. It was just one of those things, nobody wants to see him leave with a broken collarbone."
Contador receives acupuncture for knee
Alberto Contador (Saxo Bank-SunGard) is using acupuncture to treat his injured [right] knee. He hurt it twice in the opening stages of the Tour de France, first as part of his two crashes in stage five to Cap Fréhel and again on Sunday's stage to Saint Flour.
"The inflammation is bad," he said yesterday. "To help take care of it I am using acupuncture."
The Spaniard hopes that the acupuncture helps the inflammation and pain ahead of the first high-mountain stage, Thursday's twelfth leg to Luz Ardiden.
"We are still here," added general manager, Bjarne Riis, "to see if we can win the Tour de France. No matter what."
Contador's third crash on Sunday involved Russian Vladimir Karpets (Katusha). Rumours ran wild on Twitter that Karpets pushed Contador off the road.
Karpets apparently bumped against Contador. He told TV journalist Matt Rendell: "Yes, yes, he hit me with his wrist."
"It was an accident," said Contador, ending the rumours. "I got my handlebar tangled up with his seat."
Judge for yourself here: http://www.youtube.com/watch?v=UKuJCGV8m-w
Evans aims to carry on as he's started
Barring a surprise on the road to Lavaur today, BMC leader Cadel Evans will go into the Pyrenees in third place overall, 2-26 down on Thomas Voeckler and the best placed of the overall favourites.
Moreover, he's the only bona fide contender to win a stage, pipping a fast-finishing Alberto Contador by a tyre on the Mur de Bretagne.
"It's been a good start. We want to continue as we are, keep doing this every day," he said at his rest day press conference on Monday.
"The stage win was a surprise for me and while it's still a long way from a climb like Luz Ardiden, it was a good indication of my climbing towards the others. For me and especially the team, it serves as a good confidence booster," Evans added.
He cut a relaxed figure, making several jokes with the assorted media. In such a crash-filled opening nine days, he also accepted that he's enjoyed luck. "You always need luck in this race. I've had plenty of close calls myself, I wasn't that far back from the big descent on the descent on stage 9," he added.
It bears nothing that Evans is well versed in Tour de France crash torment, having fallen and broken his elbow on stage eight last year, when well-placed overall. He still took the maillot jaune before wilting in the mountains.
The Australian fielded several questions relating to Alberto Contador and the Spaniard's potential knee problem. "On a personal level, I've got nothing against him, I actually admire him for the bike rider that he is."
"I see here he has almost a limp on the bike, earlier in the race, which looked like he was struggling a bit - it's hard to read into it. If you hit the ground and bruise, it can really take it out of you [in a three week race]."
Responding to a question that he may have peaked too soon, Evans said: "We had a plan and managed to stay with it thus far."
"I also think we're earning ourselves quite a bit of respect amongst the group: I feel any expectations on us in a deserving kind of way. I certainly don't feel under pressure, not yet."
Related links
Tour de France 2011: Cycling Weekly's coverage index
Tour de France 2011: Latest news
Greipel takes first win over Cav since HTC split
UCI defends its stance on tilted saddles
Kolobnev tests positive at Tour
Contador worried by knee injury
Tour rest day review (July 11)
Voeckler living the yellow jersey dream again
Hoogerland's Horror crash
Crashes take toll on Tour's favourites
Schlecks within striking distance of Tour's race lead
Wiggins' operation scheduled for Monday
Thomas leads Sky's new focus
Analysis: Cav back on the train again
Sky devastated by Wiggins' exit from Tour
Wiggins crashes out of Tour
Dan Lloyd's busman's holiday at the Tour
Wiggins saw Sky's first Tour win coming
Tour bans motorcyclist after Sorensen's crash
Cavendish's race for the Tour green jersey
Cavendish surprises with Tour stage win and press conference
Tour de France 2011: Teams, riders, start list
Tour de France 2011: Official start list
Tour de France 2011: Who's riding?
Tour de France 2011: Team guide
Tour de France 2011: Stage reports
Stage 10: Greipel beats Cavendish in Tour stage 10 sprint
Stage nine: Sanchez conquers day of crashes and climbs
Stage eight: Costa wins first mountain stage of 2011 Tour
Stage seven: Cavendish wins but Wiggins crashes out of Tour
Stage six: Boasson Hagen takes Sky's first Tour de France win
Stage five: Cavendish wins in Cap Frehel
Stage four: Evans edges out Contador on the Mur-de-Bretagne
Stage three: Farrar sprints to first Tour victory in Redon
Stage two: Garmin win team time trial to put Hushovd in yellow
Stage one: Gilbert blasts to victory as Tour gets off to spectacular start
Tour de France 2011: Highlights videos
Stage 10 video highlights
Stage nine video highlights
Stage eight video highlights
Stage seven video highlights
Stage six video highlights
Video: Erik Zabel's role as Cavendish's sprint advisor
Stage five video highlights
Video: The ride of Philippe Gilbert at the Tour de France
Stage four video highlights
Stage three video highlights
Stage two video highlights
Stage one video highlights
Tour de France 2011: Photo galleries


Stage 10 photo gallery by Graham Watson
Stage nine photo gallery by Graham Watson
Stage eight photo gallery by Graham Watson
Stage seven photo gallery by Graham Watson
Tour de France 2011 wallpaper gallery
Stage six photo gallery by Graham Watson
Stage five photo gallery by Graham Watson
Stage four photo gallery by Andy Jones
Stage four photo gallery by Graham Watson
Stage three photo gallery by Graham Watson
Stage two photo gallery by Andy Jones
Stage two photo gallery by Graham Watson
Stage one photo gallery by Graham Watson
Tour de France 2011 team time trial training photo gallery by Andy Jones
Tour de France 2011 team presentation by Andy Jones
Tour de France 2011 team press conferences by Andy Jones
Tour de France 2011 team presentation by Graham Watson
Tour de France 2011: Live text coverage
Tour de France 2011 LIVE: CW's text coverage schedule
Stage seven live text coverage
Tour de France 2011: Archive videos
Video: 2003 Centenary Tour
Video: Lance Armstrong retrospective
Video: Behind the scenes at the Tour
Video: Guerini's 1999 stage win
Video: Thrills and spills at the Tour
Video: Armstrong in 1999
Video: The Indurain years
Video: Ladies of the Tour
Video: Best of bizarre


Tour de France 2011: Archive articles1999 Tour de France stage two: Passage du Gois causes chaos
Tour de France 2011: TV schedule
British Eurosport Tour de France 2011 TV schedule
ITV4 Tour de France 2011 TV schedule
Tour de France 2011: Related links
Tour de France: The jerseys, what they are and what they mean
Potted history of the Tour de France
The closest Tours in history
Brits in the Tours: From Robinson to Wiggins
Tour de France 2010: Cycling Weekly's coverage index