Tour de France organiser announces details of 2012 Liege start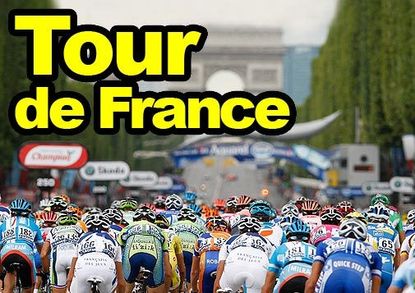 Tour de France race director Christian Prudhomme signed an agreement today with local Belgian officials to start the 2012 race in Liège and revealed the details of the first stages.
The race will begin on Saturday, June 30 with a prologue on the same flat course that opened the race eight years prior, in 2004. Swiss Fabian Cancellara won the 6.1-kilometre time trial with an average time speed of just over 53 kilometres an hour, two seconds ahead of Lance Armstrong.
The next day, the first road stage, will depart from Liège and cover 180 kilometres to Seraing in the south. It is mostly a flat stage that should suit sprinters like Mark Cavendish.
"A rugged journey," the Tour's competition director, Jean-François Pescheux told AFP, "but one that will not take in the great difficulties of Liège-Bastogne-Liège."
On the third day, July 2, the Tour de France will depart from Vise, a small town on the banks of the river Meuse. The race's direction is unknown and wil only be revealed next year in Paris, at the official presentation of the 2012 Tour de France.
The race will likely continue south, leaving Belgium towards France. Belgium has hosted the Tour de France's start there times so far: Brussels (1958), Charleroi (1975) and Liège (2004).
"In 2004 we had 200,000 spectators for the prologue," said André Gilles, a senior official of the Belgian province. He added that it is an "undeniable return on investment" that prompted his province to be a candidate again.
The 2012 race will be the 99th edition and only 19th time to start outside of France.
Foreign starts:
1954: Amsterdam (Netherlands)
1958: Brussels (Belgium)
1965: Cologne (Germany)
1973: Scheveningen (Netherlands)
1975: Charleroi (Belgium)
1978: Leiden (Netherlands)
1980: Frankfurt (Germany)
1982: Basel (Switzerland)
1987: Berlin (Germany)
1989: Luxembourg
1992: San Sebastian (Spain)
1996: 's-Hertogenbosch (Netherlands)
1998: Dublin
2002: Luxembourg
2004: Liege (Belgium)
2007: London
2009: Monaco
2010: Rotterdam (Netherlands)
2012: Liege (Belgium)
Next July, the Tour de France will start with the Passage du Gois in the Vendée department of western France.
Related links
2012 Tour to start in Liege
Thank you for reading 20 articles this month* Join now for unlimited access
Enjoy your first month for just £1 / $1 / €1
*Read 5 free articles per month without a subscription
Join now for unlimited access
Try first month for just £1 / $1 / €1