Uncertain future for Elliott and co as Motorpoint end sponsorship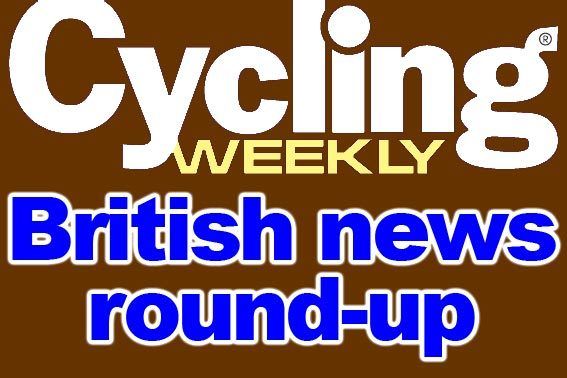 >>>We want to hear what's happening in your area. To submit your stories for CW's British news round-up, please email Nick Bull or Richard Abraham>>>
Motorpoint has decided to not continue sponsorship into the 2012 season, leaving the future of the leading British team up in the air.
"After two hugely successful seasons and the development of some of cycling's future stars, Motorpoint can confirm that it will not continue with the sponsorship of its pro cycling team into 2012," a statement on the team website said on Monday.
A couple of potential sponsors have been in touch, but Motorpoint directeur sportif Malcolm Elliott said: "You can't be sure it will actually happen until it's down on paper."
"It depends on what kind of funding we can get will dictate the direction we can go," he said.
It's understood that current backer and Yellow Ltd owner Phil Griffiths could still provide backing for the squad if no new primary sponsor is forthcoming.
The squad, which won the Tour Series in 2010, has already been hampered by losing Premier Calendar winner Ian Bibby and runner-up Jonny McEvoy to the Endura team for next year.
It also has a successful women's team, home to junior world road race champion Lucy Garner and Holland-bound talent Hannah Barnes.
Tobyn Horton will move to Team Raleigh next year as uncertainty reigns over Motorpoint's future.
"I'd been talking to Cherie [Pridham, manager] and signed at the end of last week," he said.
It comes in the wake of Motorpoint's withdrawal from sponsoring cycling.
"I'm unsure what's happening, it's all a bit up in the air," he said on the team's future.
Raleigh's new signings, which include British crit champion Graham Briggs and Bernard Sulzberger, point at a real Tour Series challenge - and Horton hopes to play a big part.
"The atmosphere is awesome in those races. I love the intensity and aggression of crit racing too," he said.
Horton in this year's Tour Series
Joining Motorpoint at the start of the year, Horton was second on a stage of the Ras and won the Island Games criterium.
The bi-annual sporting competition brings together small islands from across the world; Mark Cavendish was a winner there as a teenager in 2003.
One of the 25 year old's special moments of the year was taking part in his first Tour of Britain. "I really enjoyed it, though with our leader Ian Bibby crashing, it was a shame. I wasn't sure I'd be riding it till late on and the crowds were just unreal on the last two stages."
Horton is one of a few professional riders to come from the small Channel Island of Guernsey. "Its size makes it difficult for training, but it's a beautiful place. I've got a lot of friends and family here. In the winter, I enjoy a bit of surfing and have been doing some mountain biking too."
Nikki Harris continued to make big improvements this season with a third place finish at the Koppenbergcross on Tuesday.
The fast course, which takes in one of the most famous ramps in Flanders, was won by Sanne van Paassen of the Netherlands ahead of last year's winner, Helen Wyman.
"I didn't really know what my form would be like," noted Harris. "My legs were horrendous at the start after all the running at Zonhoven [Superprestige] but I gave it everything and was quite surprised by the result!"
The result is further indication for Harris that she has been able to put the illnesses and crashes that stifled her performances last year behind her.
She explained that small changes in her preparation have helped things come together this time around.
"I've changed my training with a lot of help from my boyfriend Matt [Brammeier, formerly of HTC-Highroad]. I did some mountain biking over the summer and less on the road, which has helped my technical riding and also has made me less tired."
Harris at last year's world cyclo-cross championships
Now riding for the Belgian Telenet-Fidea team, Harris has been able to compete this year without the stress of worrying about equipment, helping her to focus on her riding.
"I can't say it [my form] is down to one thing; I've lost weight and my training has been consistent with some good blocks including some power training on the road. It's lots of little things coming together at once."
She now heads to Lucca this weekend for the European Championships where she will hope to be able to put in a strong performance again.
"Sanne van Paassen is my tip to win it, she's been going so strongly, but its nice to be racing with the girls up there and give it everything again."
Endura rider Dave Clarke is currently without a contract for 2012.
"I'm a bit disappointed not to have something for next year," he said. "It's difficult to know what I could have done differently on the bike."
"They just said there wasn't a place; obviously, they've got a good pick of the riders now because nobody else has got any money. Nothing against Endura," Clarke said.
During his time at Endura, Clarke raced several top stages races, such as the Tour of San Luis - where he earned the nickname "Lenny Kravitz" from his peers - the Tour of the Med and Tour of Murcia.
Clarke driving on the front
Speaking to Cycling Weekly at the national hill-climb championships, where he finished tenth, Clarke added: "The year's been good in general. Since the nationals, I was King of the Mountains on the first day of the Tour of Gévaudan and twelfth in Paris-Corrèze, beating all the WorldTour riders."
He continued: "I don't think the result really reflected how we rode it either; I could have won the first stage but got it slightly tactically wrong, but definitely had the legs."
Clarke knows what it is like to race self-sufficient, without a squad, holding his own as in past Premier Calendar races and competing in events as far afield as Cameroon and Guadeloupe.
The 2011 London Cycling Awards will take place on November 16 as part of the London Cycling Campaign's AGM, and will this year will be sponsored by Butterworth Spengler and Levenes.
Held in the Keyworth Building, South Bank University, the awards will feature nominations for six categories including best cycling facility, best London cycle event and best community cycling project.
The nominees can all be viewed on the LCC website, www.lcc.org.uk, and results will be announced on the night over a complimentary drink and buffet.
Registration for the event can be in advance through email to agm@lcc.org.uk or on 020 7234 9310, and entry is also available on the door.
>>>We want to hear what's happening in your area. To submit your stories for CW's British news round-up, please email Nick Bull or Richard Abraham>>>
>>To catch up on previous weeks' round-ups see the British news round-up index page>>>
Related links
British News round-up: 2011 index page