Velo29 warming up in Moroccan sun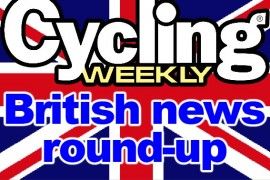 >>>We want to hear what's happening in your area - from racing results to sportives, recreational cycling to commuting. To submit your stories for CW's British news round-up, please email Nick Bull or Richard Abraham>>>
North East outfit Velo29 have been testing their legs at the Tour du Maroc in preparation for the upcoming domestic season.
Six riders from the team have been enduring cross-winds, crashes and upset stomachs at the 2.2 UCI Africa Tour race in Morocco which started last Friday.
"Bad guts and very very fast in the world's strongest wind!" is how Rob Orr described the ten day stage race on the team wesbite.
The team, who signed former Raleigh rider Matt Kipling for 2012, has five more stages to endure before heading back to the UK. The race ends on Sunday with a stage into Casablanca.
Lotto-Belisol under-23 rider Dan McLay hopes that a tough build-up to the Paris-Roubaix Espoirs will stand him in good stead ahead of the cobbled classic.
Taking place almost two months after the men's race (May 27 as opposed to April 8), Belgium-based McLay is hoping for a repeat of 2010 in which he came second in the junior race.
"Obviously I'd like to do well. Second two years ago was a great result, but last year was a bit of a disaster. I punctured twice in five kilometres, which ruined my day," he said.
""I've got a few one-day races in and around Flanders coming up, and then the Tour of Berlin the week before Roubaix, which is just for under-23 riders so you can see exactly who you're fighting against to make it to the next level."
McLay has just finished the Tour de Normandie, a race he described as being unexpectedly frantic.
"All the lads couldn't believe it. Last year's race was full of bunch sprints - this year it was just out of control.
"After a break went on day one the bunch was extremely nervous for the rest of the week."
The New Zealand-born also told Cycling Weekly about how much he has settled into the Belgian way of life.
"I like being out here. Mark McNally, Andy Fenn and Matt Brammeier all live nearby there's a bit of a social side when we're not either out training or sitting out and resting!"
This year's Cheshire Classic Women's Race has been bolstered by two new sponsors signing up to partner the event.
The race, which is the season opener for the National Series, will be supported by Chesire-based lightbox supplier LightboxUK.net and Dave Hinde Racing.
Last month Epic Cycles announced a sponsorship deal which secured the services of the National Escort Group and Paramedic support.
With 50 entries thus far, the organisers have also been granted an increased field size of 70 riders. April 7 is the deadline to sign-up; competitors can register for the event here.
The SPIN-ROTOR racing team was officially launched last Saturday at the MG dealership at Perkins Garage in Rayne, Essex.
The team unveiled their ROTOR equipped titanium SPIN bikes that they will take with them for the upcoming Premier Calendar and Elite Series races this season.
Attending the launch was William Wang, head of MG Motor UK which will be partnering the team. The traditional British car brand is looking to re-enter the UK market after being acquired by Chinese company SAIC Motors in 2007.
The four man team now heads to its first ever Premier Calendar race at the Dengie Marshes Tour this Sunday.
>>>We want to hear what's happening in your area - from
racing results to sportives, recreational cycling to commuting. To
submit your stories for CW's British news round-up, please email Nick Bull or Richard Abraham>>>
>>To catch up on previous weeks' round-ups see the British news round-up index page>>>