Verbruggen refutes claims made in Dutch paper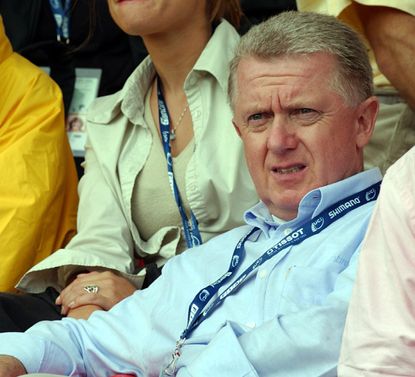 The Union Cycliste Internationale (UCI) has issued a statement on behalf of its former president Hein Verbruggen refuting statements printed in Dutch paper De Telegraaf.
In a piece titled No Evidence Against Armstrong, the paper printed a quote directly attributed to Verbruggen saying that Armstrong had never tested positive and there was no trace of evidence. Something Verbruggen has denied. "I vehemently protest against the article in De Telegraaf of Thursday morning by Raymond Kerckhoffs and Hans Ruggenberg."
"That article wrongly suggests that I would have stated that notwithstanding the USADA file there is no evidence against Lance Armstrong. I made no statement at all on this subject. The heading above the article is absolutely wrong and misleading."
Verbruggen, who was President of the UCI between 1991 - 2005 claims that he had sent a text message to the journalists that refuted the claims made by Greg LeMond's wife Cathy who had said that Nike had paid Verbruggen $500,000 to cover up an Armstrong positive.
"While giving the impression that it is about a complete interview I simply sent some sms to these two gentlemen giving a reaction on Ms LeMond's statement that a sum of money had been paid in order to cover up a positive test of Lance Armstrong. My reaction was strictly limited to the fact that Lance Armstrong was never found positive by the anti-doping laboratories, that there was no positive test and that there was nothing to be covered up."
"I completely distance myself from the article in De Telegraaf and in any other medium that would use it."
This UCI is yet to respond to USADA's reasoned decision. It has 21 days from recieving it to either ratify it and enforce Armstrong's ban and annul his wins, or appeal to the Court of Arbitration of Sport.
Thank you for reading 20 articles this month* Join now for unlimited access
Enjoy your first month for just £1 / $1 / €1
*Read 5 free articles per month without a subscription
Join now for unlimited access
Try first month for just £1 / $1 / €1