Selle Italia SLS Monolink saddle review
Selle Italia SlS Monolink saddle turned heads for its unique single rail, but works well long into a 100 miles later test ...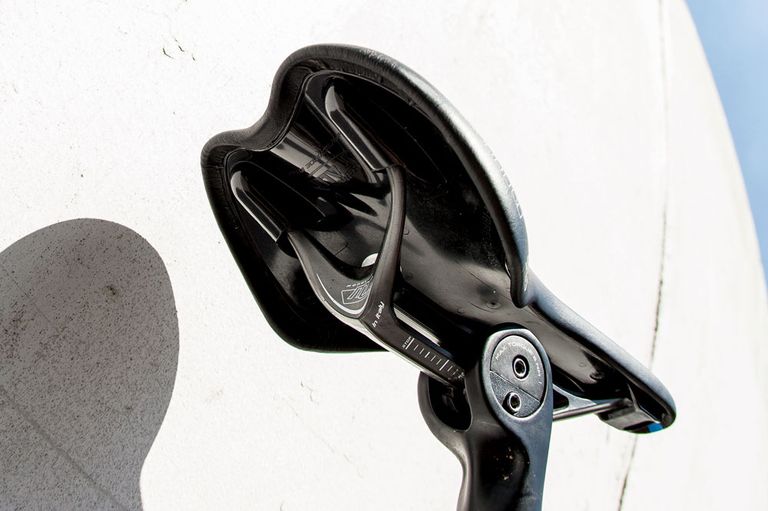 Also key to the Monolink's design is the narrower saddle nose that means you're less likely to rub your thighs. It's a good start.
It was with much trepidation that I threw a leg over the Storck fitted with SLS Monolink saddle at the start of CW's Surrey Hills Cyclone sportive.
Despite preferring the S3 shape, the suitability of the S1 of the SLS Monolink wasn't the problem I'd thought it might be, largely thanks to the one-piece rails that allow a greater amount of flex along the length of the saddle, placing weight mostly on sit bones.
Thank you for reading 5 articles this month* Join now for unlimited access
Enjoy your first month for just £1 / $1 / €1
*Read 5 free articles per month without a subscription
Join now for unlimited access
Try first month for just £1 / $1 / €1