95% of the time I ride by myself - here's what I love most about solo cycling
From choosing my own route and pace to the chance to simply switch off, here are my top six reasons for cycling solo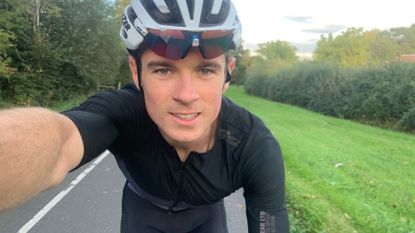 (Image credit: Future)
Get The Leadout Newsletter
The latest race content, interviews, features, reviews and expert buying guides, direct to your inbox!
Thank you for signing up to The Pick. You will receive a verification email shortly.
There was a problem. Please refresh the page and try again.
Cycling. It's a beautiful thing. The places it takes you, the stories it gives you… as something to share with your friends and family it's always a delight. It's also a pretty sociable sport, with multiple group rides organized in pretty much every major town across the country every week.
However, it can also be a very individual sport as, unlike other team sports such as football, you are able to clip in and set off on adventures by yourself.
Personally, the solo side of the sport is what brings me the most joy. Don't get me wrong, I do love a group ride and catching up with friends! But sometimes there is nothing better than setting out on your own. For me, this is what I'm doing 95% of the time I ride. Here are the six things I love most about solo cycling - and which you might, too.
1. You can pick your own route
The flexibility of being able to choose your own route brings a massive advantage over a group ride, where a route is usually set beforehand. I am a huge advocate of going out on a ride with no definite plan. I love the freedom of being able to head out in a certain direction and just make the route up as I go.
Of course, this will not work if you have very limited time and need to know exactly when you'll be back. But the beauty of this approach is that you can just go with the flow. Like the look of that road heading up into the hills on your left? Then go for it! See where it leads you.
If you're feeling pretty tired, then you can simply just turn around and head home. Having this flexibility is one of the things I love most - and although I usually set off with a rough idea of where I am heading to, the route there or back might differ from what I had originally planned in my head.
A few weeks ago, for instance, I set off for a ride into the Chilterns with the original destination being Windsor. Once arriving at the castle and 80km already clocked up I decided to explore even further and ride over to Box Hill and back. A spur of the moment decision that ended up in a 260km ride - I don't know any group rides which would have been up for that spontaneous switch!
2. You can choose when you set off
There is nothing worse than rocking up to the meeting point and looking at your phone to see numerous messages from riders saying that they are going to be a few minutes late. A set time can be great for riders who struggle with motivation of getting out, especially on dark and gloomy days. However, I personally love the ability to be able to choose when I set off.
Most of the people I ride with prefer a late morning meet up, say 10 or 11 o'clock, but personally I love setting off earlier. Alternatively, if you are an evening person then you have the flexibility to set off much later thanks to the freedom of riding solo.
3. You dictate the pace
Struggle with group rides being too fast or too slow? Going solo lets you take charge. There is no worse feeling than trying to ride in a group where the riders are riding a little too hard and leaving you gasping for air, and struggling to hold a conversation with the rider next to you - especially when it is supposed to be a 'sociable ride'. The same can also be said for when the pace is too slow; the stronger riders can easily get slightly frustrated wanting to push on a little harder - finding that middle ground is often very difficult.
For me, when I'm out on a ride I love to change pace all the time. The first hour I might tick over at a steady Zone 2 to warm up the legs, but then if there is a lovely tailwind in the second hour I then have the freedom to ramp up the pace, if I am by myself. In the third hour - with some fatigue in the legs - I have the opportunity to sit up and roll back home as slowly as I want.
4. It can sometimes be safer
Having experienced riders alongside you and able to provide assistance can always be a positive thing - and something I have had personal experience of in the past. One time when I was out on a group ride, a car overtook us far too closely and clipped the handlebars of one of the riders on the outside of the group. The result of this contact meant he came down and sustained some significant injuries. With the van speeding off, I hate to think what might have happened if we hadn't been there to help out, as we were well and truly out in the sticks.
With that said, I do find solo riding can be safer and, with advancements of cycling technology, you can be more connected than ever. Some examples include cycling computers which can signal accidents and call your emergency contacts if it senses anything has happened - as well as rear lights which warn you of approaching cars.
The reason I personally find group riding to be so dangerous is the mixture of abilities often found. Those less confident can often be unpredictable and the number of crashes I have witnessed, ranging from overlapping wheels to riders not pointing out dangers such as potholes, is pretty high. If you are in a group and you see a danger ahead, please make sure to raise awareness and warn the other riders in the group.
Being solo means you do not have to anticipate the moves of the riders in front and enables you to be far more aware of any dangers that may be up ahead, allowing you to take the appropriate action to avoid them.
5. It gives you the chance to relax and switch off
Cycling gives you freedom, an escape from the busy antics of day-to-day life, which can be stressful at times. After a busy day at work, hopping on your bike and heading out to get some fresh air and clear your head can be some of the best therapy.
Riding by yourself gives the opportunity to let your mind wander and take in the views. Although it is still vital to make sure you are aware of your surroundings, cycling solo does give the opportunity to 'switch off' just a little more.
6. It can be the perfect opportunity to challenge yourself
Racing at a national level across multiple disciplines means that a lot of my sessions involve different intervals. In a group, this can easily annoy other riders: constantly speeding off down the road before waiting for the others to catch up, and just to repeat the same effort 10 times over.
Riding solo gives you the freedom to push yourself up a climb to try and claim a Strava PB - or do some of your own efforts at the right training zone for you. With no wheels to surf and only you against the wind, it can make for a rough day on the pedals - especially when it is really blowing a gale.
The group or solo riding preference is really a personal one. For me I love most of my riding to be done solo for the reasons above. But I do also enjoy a group ride here and there to catch up with my mates or give me a break from the winter headwinds - would you count yourself as a solo or group riding sort of person?
Thank you for reading 20 articles this month* Join now for unlimited access
Enjoy your first month for just £1 / $1 / €1
*Read 5 free articles per month without a subscription
Join now for unlimited access
Try first month for just £1 / $1 / €1
Get The Leadout Newsletter
The latest race content, interviews, features, reviews and expert buying guides, direct to your inbox!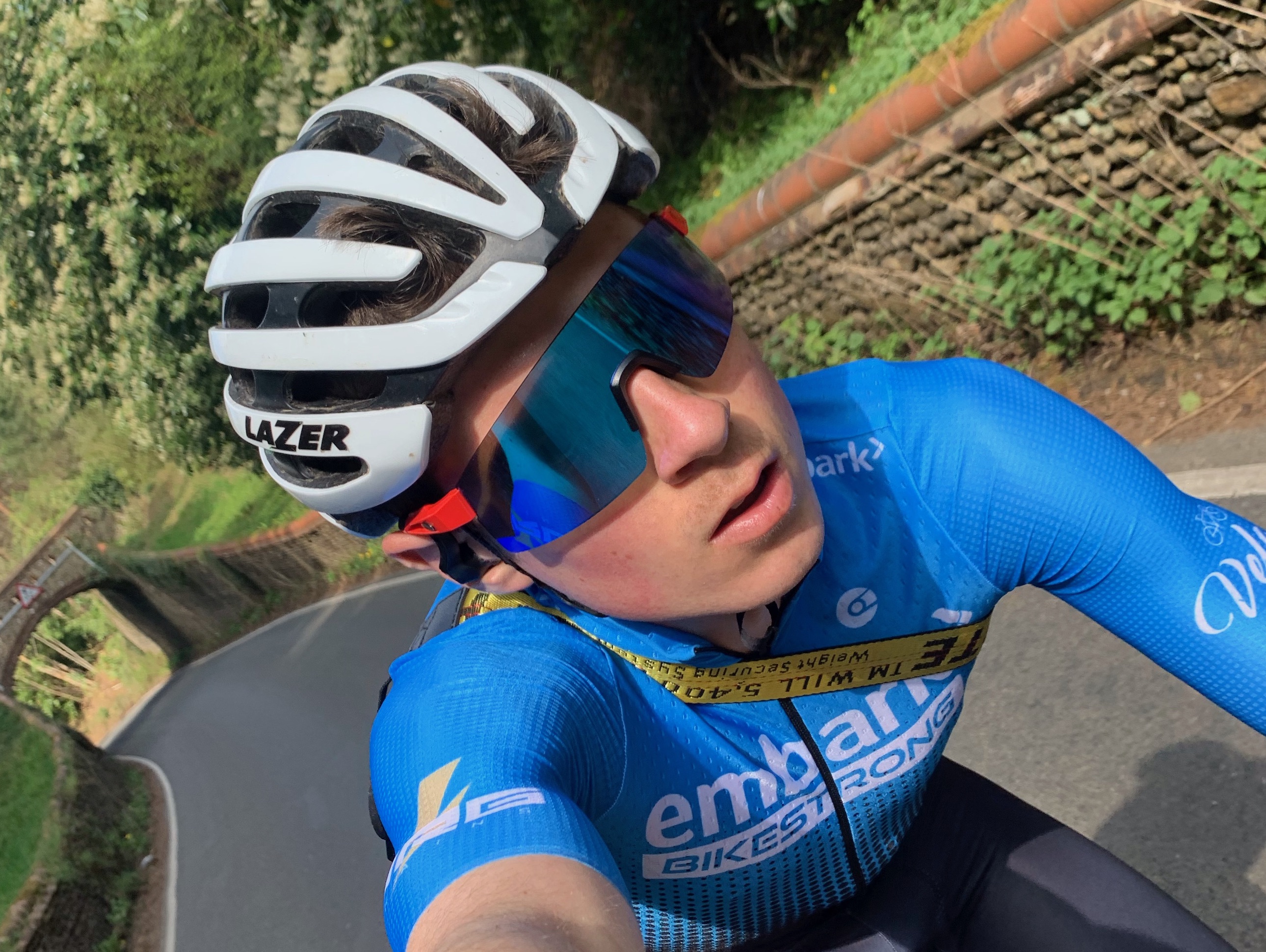 Tom Couzens is a racing cyclist currently representing The Ribble Collective on the road and the Montezumas cyclo-cross team off road. His most notable results include winning the Monmouth GP national series race as a junior; finishing sixth in the 2022 British National Cyclo-cross Championships; and he was selected to represent Great Britain at the European Cyclo-cross Championships in 2020/21. Tom draws on his high-level racing experience and knowledge to help Cycling Weekly readers maximise their potential and get as much as possible out of their riding.