Maurten Bicarb System review - an old concept gets new life, but how useful is it for amateur cyclists?
Sodium bicarbonate has long been used to help professional athletes eke out an extra percentage point in their performances, but bicarb spells trouble for most GI systems. Has Maurten cracked the code?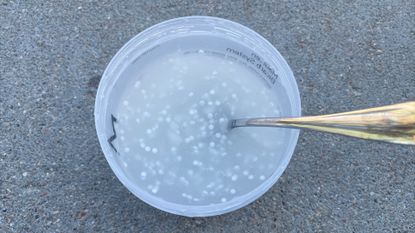 (Image credit: Kristin Jenny)
The Maurten Bicarb System is a pricey addition to one's nutrition plan for little measurable benefit and the potential drawback of major digestive upset. Due to the inexact performance benefit it provides, it can be difficult to tell if the product is working for the individual. The texture is highly unpleasant to consume and the athlete must proceed with extreme caution regarding one's digestive tract when using this product. For $65 USD, most athletes can go without and not forgo any benefits.
Reasons to buy
+

Potential benefit for cyclists who regularly do high-intensity training

+

Can help lessen frequency of muscle cramps
Reasons to avoid
-

Unpleasant texture and lots of product to consume

-

Expensive for only four doses

-

Can only be used sparingly

-

Can cause extreme digestive system distress
You can trust Cycling Weekly. Our team of experts put in hard miles testing cycling tech and will always share honest, unbiased advice to help you choose. Find out more about how we test.
Get The Leadout Newsletter
The latest race content, interviews, features, reviews and expert buying guides, direct to your inbox!
Thank you for signing up to The Pick. You will receive a verification email shortly.
There was a problem. Please refresh the page and try again.
Maurten is an endurance nutrition brand created in 2015 and has since made a name for itself by sponsoring athletes such as Ironman World Champion Gustav Iden, marathon world record holder Eliud Kipchoge, and professional cycling team Novo Nordisk.
Maurten products (gels, solid bars, and drink mixes) are known for their minimalist packaging and minimalist features - simple textures, no added colorings, and only one flavor option to choose from - no flavor at all.
In early 2023, Maurten released its Bicarb System, which takes an old idea of using sodium bicarbonate (likely already sitting in your kitchen under the name "baking soda") to neutralize hydrogen ion buildup as a result of lactic acid in the muscles during high intensity exercise.
Historically, though, the consumption of raw sodium bicarbonate was met with resistance because it is a highly upsetting compound for the human gastrointestinal (GI) tract to tolerate, leading to rapid-onset upset stomachs in athletes. The jury is currently mixed on whether or not sodium bicarbonate provides a consistent benefit, shown in this June 2019 study from the National Library of Medicine.
To target this issue, Maurten claims that its Bicarb System has created a way to bypass the upset stomach effect: leveraging a Maurten Hydrogel into which the sodium bicarbonate is mixed. The hydrogel is supposed to "coat" the stomach and GI tract to allow the sodium bicarbonate to be digested without issue and therefore allow the compound to enter the blood stream and buffer the hydrogen ions that occur as a result of lactic acid creation.
"It took us more than two years to develop the Bicarb System," Head of Maurten Nutrition Tobias Christensson says. "That's what we do at Maurten - we look for problems, like stomach issues caused by bicarbonate, and try to invent a solution, like the hydrogel surrounding the bicarbonate in our Bicarb System."
Did Maurten succeed in creating an actual solution? Let's dive in.
Unboxing and mixing
The Maurten Bicarb System comes in three doses: 15, 19, 22, and 25 corresponding to the proportion of sodium bicarbonate (15g, 19g, 22g, 25g) in each kit. I used the calculator on the Maurten Bicarb System site to calculate what I needed, which ended up being right in the 22 range.
The Bicarb System comes with three parts: the mixing bowl (part A), the hydrogel mix (part B), and the sodium bicarbonate packets (part C).
To begin, scan the QR code on the side of the Bicarb System box. It opens up a URL that gives you three options: Plan, Prepare, and Ingest, but not before cautioning you not to consume the product more than two-to-three times a week.
In the "plan" section, you are reminded to consume the product 90 minutes before activity. Tapping into the "prepare" section, you are given simple instructions for how to begin mixing the Bicarb System.
Fill the provided mixing bowl to the marked 200ml line with water (I used tap water)
Pour in a packet of hydrogel mix, seal the mixing bowl with the provided top, and shake for 15 seconds
Let the mix stand undisturbed for five minutes
Upon checking the mix after five minutes, it had congealed into what looked similar to a plain Maurten gel, but slightly more watery
Mix in a packet of sodium bicarbonate and stir
Consuming
You are not supposed to consume the Bicarb System on an empty stomach, so I made sure to have my usual pre-ride breakfast of a bagel and yogurt about an hour before consuming the Bicarb System.
The mix is an acquired taste and texture. It is not as firm as a Maurten gel (which is similar to Jello) but not exactly drinkable.
You are not supposed to chew the sodium bicarbonate discs, so I had to shut off my brain and gulp down the slightly sweet, tasteless, cold goopy mix. The mixing bowl is about two-thirds full of the mixture when everything is mixed, so it is more than 10+ spoonfuls of glop going down your gullet.
First impression: not great and not easy to consume from a psychologically enjoyable standpoint. I couldn't imagine being game to scarf this down on a dark, cold race morning.
I spent the next 90ish minutes getting ready for my ride, cleaning my bike, reading social media, and anything else to wait out the 90-minute pre-activity period suggested by Maurten.
The Maurten Bicarb System digital aspect also features a planner that will show you when to eat a snack or meal before the bicarbonate, when to consume the bicarbonate, when to begin your session, and when you should feel the "bicarbonate effect." This is helpful for those who like to visualize their schedules around fueling and training.
The ride
I had a two hour ride with some just-above race pace intervals on tap, which I figured would be a good chance to see if the Bicarb System actually helps with higher intensity work.
I continued my regular cycling nutrition regimen, which happens to include two Maurten non-caffeinated gels per hour and a bottle of Skratch Labs drink mix per hour, as well.
As I started my intervals, which were in the 5-10 minute range, I thought that maybe I noticed my legs "hanging on" for longer than usual, but it was hard to tell, especially because I am beginning to taper for a race, so my legs are already more rested than usual.
I progressed through the ride and thought that any benefit I was feeling was likely a placebo effect. After all, it is very difficult to feel the slight performance benefit the Bicarb System claims to provide, especially knowing that research such as this September 2021 study from the Journal of the International Society of Sports Nutrition points to the fact that athletes must regularly consume very specific doses of sodium bicarbonate in order to receive any performance benefit, and that some performance benefit may be "placebo-driven."
Let me caveat the next part by saying I am an athlete who is grateful to have a strong stomach. I am able to consume most things within reason and continue riding without stomach distress.
What I did start to feel was my stomach lurching. About halfway through my two hour ride, my stomach made a grumble that was straight out of a comedy movie. Not a good sign. However, I didn't feel sick or as though I needed to use the bathroom. I thought maybe my stomach was just digesting the Bicarb System and other consumed nutrition.
I continued my usual nutrition and made no extra stops to "top off" my ride fuel. About 30 minutes from the end of my ride, it was clear that my stomach was not pleased. It continued to groan and become bloated. I would've loved a bathroom right around then, but was able to make it home without incident.
I was so distracted with my bloated stomach that I no longer cared if the Bicarb System was helping me - I just wanted to get home! Not a great first ride experience.
Post-ride
A bathroom was much-needed immediately post-ride and I was grateful to now be comfortably in close proximity to the loo for the rest of the day. My GI system was clearly in moderate distress, which is not a common occurrence for me post-ride.
There is a post-ride survey in the Maurten digital experience where you can log your thoughts on the activity you just completed with the Bicarb System in your body. Over time, this could be a useful log to track if you're seeing improved tolerance of and performance with the Bicarb System.
I continued to have a grumbling stomach up until bedtime and I was extremely bloated, likely from the high salt content of sodium bicarbonate. It was uncomfortable but I was not sick. I was inclined to credit this discomfort to the Bicarb System as I didn't change my typically well-digested nutrition plan before, during, or after the ride. The Bicarb System was the only new nutrition item I introduced that day.
As for performance gains, when I reflected on the ride I couldn't definitively say that I felt better on my intensity work than during sessions without the Bicarb System. Again, it is likely nearly impossible to feel a performance gain that is as slight as the Bicarb System would provide.
Value
A single kit of Maurten Bicarb System is $65 before taxes and shipping. A kit contains four servings of the hydrogel and sodium bicarbonate packets and a mixing bowl.
For the amateur cyclist, spending upwards of $65 on a product that will either provide a negligible performance enhancement or result in GI distress is quite the gamble. After reading studies that suggested athletes must regularly consume sodium bicarbonate (likely with the assistance of researchers and sports nutritionists), it seems as though an athlete would have to spend hundreds on the Bicarb System and build up GI tolerance to it to begin seeing the benefits.
As an athlete who independently purchases and uses other Maurten products, I can say that the Bicarb System isn't the immediate "win" their other products were for me from a GI and performance standpoint.
If an athlete is struggling tremendously with cramping or salt loss, then the Bicarb System could be a worthy investment to see if it assists with those issues for the individual. For the majority of amateurs, though, it is likely not the best investment nutritionally.
A Sports Nutritionist's Take
Since I am just a cyclist and not a registered dietitian, I wanted to speak with an expert about the Bicarb System before publishing this review.
Colorado-based registered dietitian Kylee Van Horn is the founder and owner of FlyNutrition and has been a sports nutritionist for the better part of a decade, working with elite and amateur athletes across the United States.
"A big reason that athletes aren't seen scarfing down pure baking soda is because that can cause massive GI upset, including explosive diarrhea, nausea, and vomiting," Van Horn says. "Maurten's claim is that their Bicarb System allows the sodium bicarbonate tablets to in a sense bypass the stomach via the 'protective' hydrogel and then enter the GI tract to be absorbed into the bloodstream."
Van Horn affirms that sodium bicarbonate is likely only going to help with performance ever-so-slightly, if at all.
"Cyclists are usually already quite dialed in with their nutrition," Van Horn says. "The Maurten Bicarb System could be an additional supplement to try if an athlete is really after that percentage point of performance enhancement, but most athletes would do best to first focus on having a solid nutrition plan before going after these miniscule performance gains."
While Van Horn is not steering anyone away from the Maurten Bicarb System, she recommends that if an athlete is struggling with stomach issues, cramping, or overall dissatisfaction with their fueling plan, it is best to return to the basics before investing in a unique supplement.
"If you don't have a nutrition plan that currently works for you, no amount of supplements or promises of performance gains will help," Van Horn says. "It would be far more helpful to step back and reevaluate your overall nutrition in and out of sport before digging into these additional supplementation systems."
Conclusion
Maurten has taken an old concept - using sodium bicarbonate to mitigate the muscle-fatiguing effects of hydrogen ions - and tried to modernize it to quite literally be more stomachable.
Sodium bicarbonate is a volatile substance for the human GI tract and it is incredibly hard to disguise the bicarbonate well enough for it to enter the bloodstream without first being detected by the digestive system.
For $65, I can't say that I found the Bicarb System as effective as simply fueling and hydrating well across a high intensity session. Other athletes may have different experiences, but it can be hard to measure whether any improvement is placebo-driven or the result of the bicarbonate.
And on the flipside, if the sodium bicarbonate is discovered by your GI tract, it's best you change course quickly toward the nearest restroom.
Thank you for reading 20 articles this month* Join now for unlimited access
Enjoy your first month for just £1 / $1 / €1
*Read 5 free articles per month without a subscription
Join now for unlimited access
Try first month for just £1 / $1 / €1
Get The Leadout Newsletter
The latest race content, interviews, features, reviews and expert buying guides, direct to your inbox!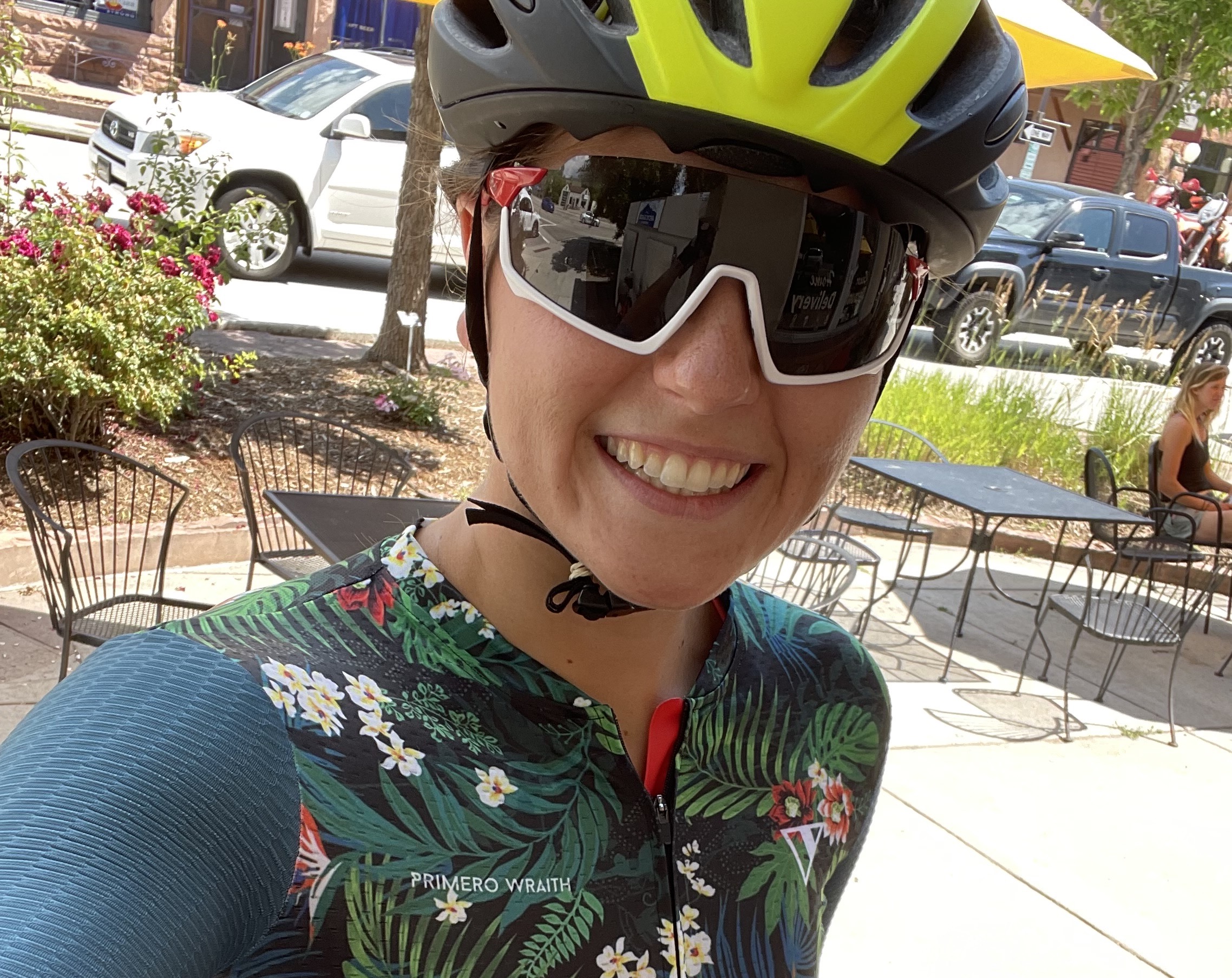 Kristin Jenny is an elite triathlete based near Boulder, Colorado. Although most of her time is spent in aerobars somewhere in the mountains, she finds time to enjoy eating decadent desserts, hiking with her husband and dog, and a good true crime podcast.