Armstrong case dropped by US investigators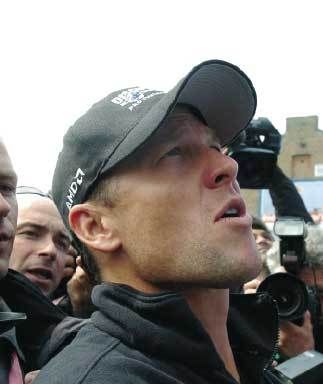 Armstrong won the Tour de France a record-breaking seven times between 1999 and 2005. Armstrong announced his retirement from professional cycling in February 2011.
Related links
Armstrong investigation arrives in Europe
Armstrong's team mate Popovych testifies he did not witness doping
Armstrong's team-mate Popovych summonsed in doping investigation
Landis admits he doped and implicates others
A two-year US Federal investigation into allegations of doping centring on Lance Armstrong was closed on Friday with no charges brought against the seven-time Tour de France winner.
The investigation commenced in early 2010 to determine whether Armstrong and his former team-mates at US Postal had taken banned performance enhancing substances. During the investigation, inspectors collected statements from many of Armstrong's former team-mates and associates.
US Attorney Andre Birotte Jr released a statement on Friday saying that his office was "closing an investigation into allegations of federal criminal conduct by members and associates of a professional bicycle racing team owned in part by Lance Armstrong."  
Armstrong's attorney Mark Fabiani released a statement soon after the US Attorney's announcement that the case had been dropped: "This is great news. Lance is pleased that the United States Attorney made the right decision, and he is more determined than ever to devote his time and energy to Livestrong and to the causes that have defined his career."
The United States Anti-Doping Agency has said that it will continue to investigate allegations of doping. "Unlike the US Attorney, USADA's job is to protect clean sport rather than enforce specific criminal laws," said a USADA statement. "Our investigation into doping in the sport of cycling is continuing and we look forward to obtaining the information developed during the federal investigation."
No reason for closing the investigation has yet been given. Food and Drug Administration criminal investigator Jeff Novitzky lead the investigation, which had latterly been dogged by leaks to the media.
The investigation into Armstrong gathered pace in April 2010, when Armstrong's former US Postal team-mate Floyd Landis alleged widespread doping in the team. Another former team-mate of Armstrong's, Tyler Hamilton, also came forward in May 2011 to say that he had doped during his time on the team and alleged that he had seen Armstrong take banned blood booster EPO.