Armstrong steps down as LiveStrong chairman, Nike and Trek terminate his contract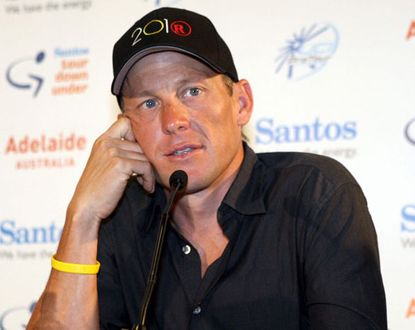 Lance Armstrong has stepped down as chairman of the LiveStrong cancer charity that he helped to set up. The move comes as a result of the recent report produced by the United States Anti-Doping Agency (USADA) that concludes Armstrong and his US Postal team of organised doping. Simultaneously, sports clothing brand Nike and his long-term bike supplier Trek have both terminated their lucrative contracts with the American.


Associated Press (AP) reported that Armstrong has removed himself from the non-salaried chairman position of LiveStrong, but will remain on the charity's 15-member board. Jeff Garvey will move up from vice chairman to chairman.
"This organisation, its mission and its supporters are incredibly dear to my heart," Armstrong says in a statement reproduced by AP.
"Today therefore, to spare the foundation any negative effects as a result of controversy surrounding my cycling career, I will conclude my chairmanship."
Having earlier said that it would stand by Armstrong, Nike issued a statement on Wednesday declaring that it had ended its association with Armstrong but will continue to support the LiveStrong charity.
"Due to the seemingly insurmountable evidence that Lance Armstrong participated in doping and misled Nike for more than a decade, it is with great sadness that we have terminated our contract with him. Nike does not condone the use of illegal performance enhancing drugs in any manner," said the statement.
"Nike plans to continue support of the Livestrong initiatives created to unite, inspire and empower people affected by cancer."
Later in the day Trek distanced itself from the disgraced Texan with a statement echoing that of Nike. "Trek is disappointed by the findings and conclusions in the USADA
report regarding Lance Armstrong. Given the determinations of the
report, Trek today is terminating our long-term relationship with Lance
Armstrong. Trek will continue to support the Livestrong Foundation and
its efforts to combat cancer."
Brewer Anheuser-Busch also released a statement saying it would not renew its contract with Armstrong, while RadioShack, sponsor of the WorldTour team of the same name, has confirmed it does not have an individual deal with Armstrong, although it does support the LiveStrong charity.
Armstrong helped to set up the LiveStrong charity in 1997 after suffering from testicular cancer. The organisation's aim is to increase awareness of cancer and support sufferers, and is well-known for its distinctive yellow wristbands. The organisation's 15th anniversary gala dinner is taking place this Friday in Armstrong's hometown of Austin, Texas, during which he will make a presentation.
Armstrong was banned for life and stripped of his seven Tour de France titles by USADA after its investigation concluded that he doped during his professional racing career, and was part of organised doping at US Postal.
In a full report issued by USADA last week, the testimony of 11 former team-mates of Armstrong revealed that they had doped at the team and that Armstrong had taken banned substances.
The USADA report - all 1,000 pages of it - are currently with the sport's governing body, the Union Cycliste Internationale (UCI), who are currently reviewing the evidence.
Related links
USADA's Armstrong doping report in brief
USADA doping report repercussions continue
Leipheimer sacked by Omega Pharma-QuickStep
Leipheimer, Zabriskie, Vande Velde and Danielson all admit to doping
USADA publishes details of Amrstrong doping case
UCI responds to USADA Armstrong doping evidence
Former Armstrong team-mate Barry: Doping had become an epidemic problem
Hincapie admits to doping during career
External link
Link to USADA's full Reasoned Decision document and all supporting evidence
Thank you for reading 20 articles this month* Join now for unlimited access
Enjoy your first month for just £1 / $1 / €1
*Read 5 free articles per month without a subscription
Join now for unlimited access
Try first month for just £1 / $1 / €1