Bike-friendly train companies recognised at National Cycle Rail Awards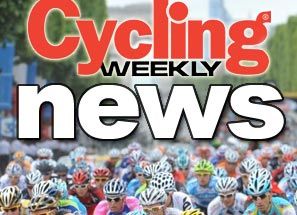 Cycle-friendly British train operators were officially recognised at the 2011 National Cycle Rail Awards on Wednesday.
British rail companies can be nominated for awards in eight categories that reward them for providing cycle-friendly facilities on their trains and stations. The overall aim of the awards is to encourage train operators to improve access to their services for cyclists.
South West Trains won the overall operator of the year award for introducing 1,500 extra cycle spaces, three cycle hire schemes and the creation of six secure cycle storage facilities across its stations. In addition, SWT has introduced the Brompton Bike Dock at its Guildford station. The dock enables users to hire out a folding bike and runs on solar power.
SWT's Phil Dominey and Northern Rail's Ian Hall were singled out as 'cycling champions' for having contributed greatly to improving facilities for cyclists.
The awards are run by Association of Train Operating Companies, and first started in 1997 as the 'Cycle Mark' awards.
"Train companies and the rail industry as a whole are committed to improving and developing cycle-rail provision, as cycling plays an ever more important role in Britain's growing railway," said ATOC chief executive Michael Roberts.
"The consistently high standard of entries reflects a real commitment to improving facilities which both help those who have already decided to cycle, and encourage more people to opt for 'saddle and train'."
Transport minister Theresa Villiers added: "The Government is committed to encouraging cycling as a healthy and enjoyable way of getting around. It helps reduce congestion, gives people more opportunities for exercise, and it can play a part in the fight against climate change.
"Cycling can be a valuable part of a joined-up journey. It increases the catchment area for train operators over access by foot and also enables the bike to be part of longer journeys using trains."
National Cycle Rail Awards 2011: Winners
Best Customer Service - Winner: Merseyrail
Best Local Government Scheme - Winner: Eastleigh Borough Council
Innovation - Winner: Leeds Cycle Point
Cycling Champion - Winners: Ian Hall, Northern Rail & Phil Dominey, South West Trains
Station of the Year - Winner: York Station, East Coast
Operator of the Year - Winner: South West Trains
Best Station Travel Plan Measure for Cycling - Winner: Purley Station Travel Plan
Partnership Working - Winner: Northern Rail
External links
Thank you for reading 20 articles this month* Join now for unlimited access
Enjoy your first month for just £1 / $1 / €1
*Read 5 free articles per month without a subscription
Join now for unlimited access
Try first month for just £1 / $1 / €1