Britain qualify maximum places for world championships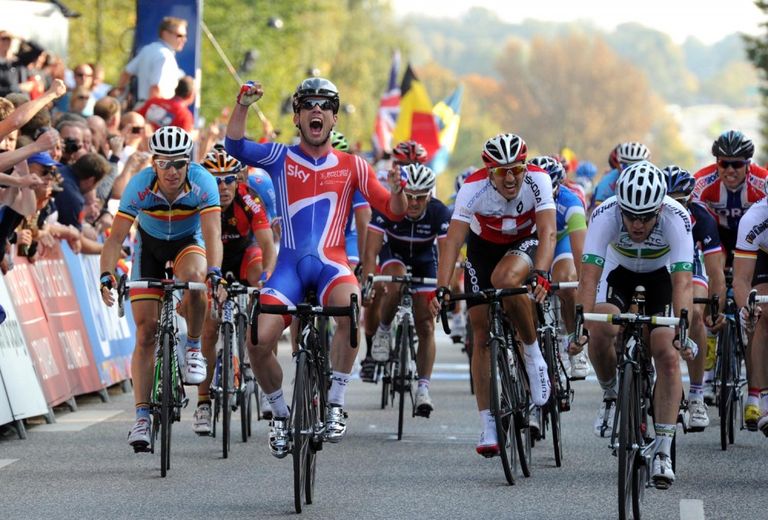 Great Britain will start the world road race championships in the Netherlands next month with a full quota of nine riders.
Britain's elite men have qualified the full nine places by placing third in the WorldTour nations ranking. Although only seven British riders have scored WorldTour points (meaning only seven riders can compete) other riders have qualified through the EuropeTour ranking points.
The nation also qualifies the full seven riders for the women's elite road race thanks to a world ranking in the top five, and six for the junior mens road race.
All national federations are entitled to four places for the junior women's road race, with an extra British rider to be entered thanks to Lucy Garner's win last year.
Wiggins's TT Olympic gold earns GB a third spot in the men's time trial, although it's not certain whether or not British Cycling will fill all three places. In the under-23 road race GB will only have three starters out of a possible five due to a low ranking of 23.
British Cycling has not yet announced it's plan for the 2012 road races that take place in the hilly Limburg region of the Netherlands. Neither has Bradley Wiggins confirmed whether or not he will be riding the time trial. The Tour winner won silver last year and hasn't been beaten in a time trial this season.
Mark Cavendish has previously said that he would like to start this year's road race to honour his season as world champion. As the course doesn't suit him he would ride as a domestique.
For the first time a men's and women's team time trial will open the week of racing on Sunday September 16. Trade teams will compete in the TTTs on Sunday September 16 before the individual time trials start on the Monday with the under-23 event.
World championships schedule
Sunday, September 16 - Team time trial: Trade teams (male and female teams)
Monday, September 17 - Time trial: Under-23 men, junior men
Tuesday, September 18 - Time trial: Junior women, elite women
Wednesday, September 19 - Time trial: Elite men
Thursday, September 20 - rest day
Friday, September 21 - Road race: Junior women
Saturday, September 22 - Road race: Under-23 men, Elite women
Sunday, September 23 - Road race: Junior men, Elite men