British squad for Euro road champs announced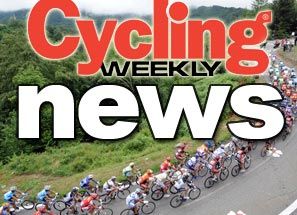 British Cycling has named its under-23 and junior squads for the 2011 European Road Race Championships, which take place in Offida, Italy, over July 14-17.
The under-23 men's road race team is particularly strong and should put in a good performance on the 179.4km route on Sunday, July 17.
"The strength of talent we currently have within the under-23 male riders means we've been able to select a strong squad for the U23 Men's Road Race and Time Trial," commented GB performance manager Shane Sutton.
"Every rider on the team has produced good results on the road both domestically and abroad this year.
"From a junior point of view, the Olympic Development Programme for the Endurance riders this year has had a track focus and so we're only sending a small team to the road event so as to not compromise the performance at the European Track Championships which fall a couple of weeks later."
2011 European Road Race Championships: Great Britain team
Under-23 men's road race
Andy Fenn
Jonathan McEvoy
Tom Moses
Joe Perrett
Luke Rowe
Erick Rowsell
Scott Thwaites
Under-23 men's time trial
Andy Fenn
Joe Perrett
Erick Rowsell
Junior men's road race
Grant Ferguson
Matt Holmes
Junior women's time trial
Hannah Barnes
2011 European Road Race Championships: Schedule
Thursday 14 July 2011
10:00, Time trial, Under-23 women, 15.1km
14:00, Time trial, Junior men, 25km
Friday 15 July 2011
10:00, Time trial, Junior women, 15.1km
14:00, Time trial, Under-23 men, 25km
Saturday 16 July 2011
09:00, Road race, Under-23 women, 69km
14:00, Road race, Junior men, 124.2km
Sunday 17 July 2011
09:00, Road race, Junior women, 124.2km
13:00, Road race, Under-23 men, 179.4km
Thank you for reading 5 articles this month* Join now for unlimited access
Enjoy your first month for just £1 / $1 / €1
*Read 5 free articles per month without a subscription
Join now for unlimited access
Try first month for just £1 / $1 / €1