Clancy's "secret" meeting with the Prime Minister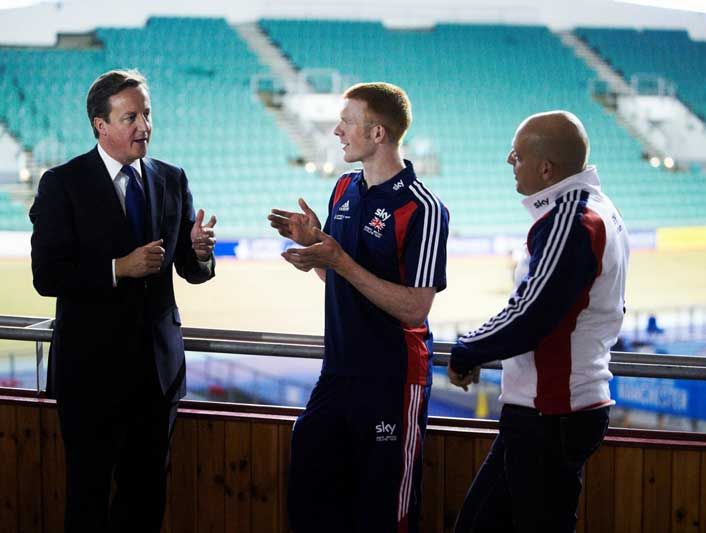 Ed Clancy has told Cycling Weekly that David Cameron's visit to British Cycling's headquarters was so secretive he didn't know who he was meeting.
The Prime Minister met Clancy, Shanaze Reade, Dave Brailsford and BC's endurance coach Paul Manning in Manchester on Monday, although details of the visit were kept under wraps until the last minute.
"I found out on last Friday," Clancy told CW. "I had a request from British Cycling which was passed down via my agent.
"It was all very secretive and certainly not something I could go round shouting about."
Clancy's fellow team pursuiter Bradley Wiggins has previously criticised the Conservative leader on Twitter, but the Rapha-Condor-Sharp rider was happy to meet the PM.
"It went well actually. He wasn't there to talk politics and was quite clued up on everything.
"He asked Paul about the training programmes and then questioned me about the team pursuit and my preparations for London 2012."
Asked how he felt about engaging with such a notable politician, Clancy said he had no problems with it.
"They're like footballers, it's always the fashion to criticise them and what they're do.
"Even if you don't know that much about politics, it's still something that affects everyone," he added.
Clancy has since begun training with GB's team pursuiters at the Velodrome as they build up to this month's European Track Championships.
Related links
David Cameron visits home of British Cycling
Ed Clancy rider profile