Cobo: Sky will attack in Bilbao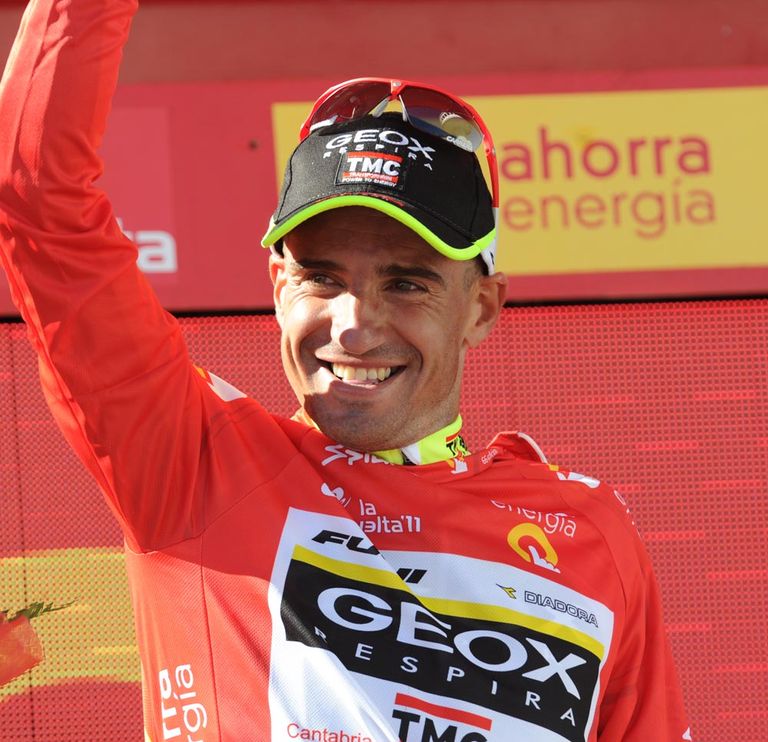 After a relatively straightforward Vuelta a Espana stage on Thursday, Juan Jose Cobo (Geox) has revealed that he expects a major attack by Sky's two overall contenders, Chris Froome and Bradley Wiggins at Friday's tricky finish in Bilbao.
"Today [Thursday] wasn't at all complicated, we could control the race, but tomorrow will be another story," Cobo said afterwards.
"Sky know that they have to attack, they know the time bonuses could be what decides the Vuelta, and that finishing circuit will suit them down to the ground."
"Of the three stages that remain, it's the one that suits them the best. This isn't over by a long way."
So far Cobo has clearly won the 'battle of the bonuses', taking 52 seconds for a first, two seconds, and a third place, whilst Chris Froome (Sky) has one 20 second bonus for his victory yesterday at Peña Cabarga. Without them, Froome would be in the lead.
Tomorrow's 32 kilometre finishing circuit through Bilbao is tricky, with the crunch moment two ascents of the 5.1 kilometre Alto El Vivero second category climb.
El Vivero is a narrow climb consisting of a series of steps, with a fast descent the second time to the finish in the city centre about 14 kilometres further on.
"The stage has lots of rolling terrain throughout, and the first time up the Vivero will really split the pack," local rider Igor Anton (Euskaltel-Euskadi), who lives nearby and who regularly trains on the Vivero said after stage 18.
"It really kicks up at the last part, with several 13 percent sections. It's so quick down to Bilbao from the top, that the second time over that last 'ramp' could decide who wins the stage."
(For those interested in seeing the exact profile, go to http://www.altimetrias.net/default.asp and type in Vivero in the Spain section, then select the option 'el Antenas' . The riders in the Vuelta will only go as far as the point marked Vivero, avoiding the last 500 metres, before descending.)
Related links
Vuelta a Espana 2011: Cycling Weekly's coverage index