Katie Archibald column: 'I felt like I was in a nightclub where I'd lost my friends and drunk nine coffees'
Katie Archibald has a few nerves before the 2018 Track Cycling World Championships - but it's nothing her brain can't handle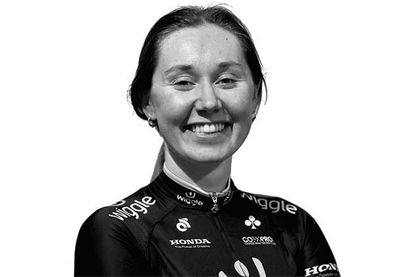 Olympic and world champion, Katie Archibald got into cycling after winning handicap races on a Highland Games grass track. She wrote this column at last week's UCI Track World Championships.
We've arrived in Apeldoorn for the Track World Championships. It's as cold as home, but sunny. Looking at the sunshine made me think of a family friend's favourite postcard message — "weather is here, wish you were nice" — and smile.
So far a good day: I feel a sense of relaxed contentment with the world's happenings. This, in turn, is making me feel uneasy. Where is the stress?
In the build-up to the Manchester World Cup this season I spent days shaking. The entire week beforehand was a constant sweaty, fumbling horror.
The peak was a press day we did close to competition where I found myself indulging and divulging my nerves completely to a room full of people with notepads and dictaphones asking me how I felt.
Well, I felt like I was in a nightclub where I'd lost my friends and I'd drunk nine coffees and was about to be late for an exam I hadn't studied for, naked.
http://www.youtube.com/watch?v=wEV1fj3oONI
Now, the stakes are higher but the shakes are gone. An optimist would point out I've got four chances to become world champion this week, a pessimist that I've also got a chance to lose a world title, but both would be telling me it's a pretty big week.
Yet I feel fine. Ha, that's not even true, I've got a bit of a cold! I don't feel fine at all! Still not stressed about it.
This is maybe a symptom of new-level nerves. Like when water is so cold it feels like it's burning hot, I've potentially passed some kind of nerve threshold that's confused my brain into reading the opposite.
>>> Katie Archibald column: If someone offers you dinner, be grateful for it
Or maybe my subconscious has already hatched a plan where I run away from the entire thing and it knows not to panic because what I'll really be up to this week is making a new life in Mexico.
Isn't the brain amazing.
Update: Katie Archibald did win a world title, partnering Emily Nelson to claim the Madison victory.
Thank you for reading 20 articles this month* Join now for unlimited access
Enjoy your first month for just £1 / $1 / €1
*Read 5 free articles per month without a subscription
Join now for unlimited access
Try first month for just £1 / $1 / €1