Fourth cyclist in eight days dies on London roads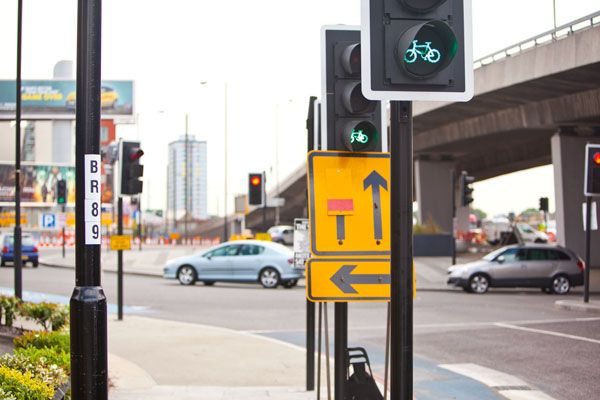 A woman cyclist died after colliding with a lorry on the Bow roundabout in London on Wednesday morning, the fourth cyclist fatlity in the capital in eight days and the 12th in 2013.
On Tuesday, a man died in Croydon after colliding with a bus outside East Croydon rail station, on Friday respected architect Francis Golding was killed in Holborn after colliding with a coach and Brian Holt was killed on Tuesday, November 5, on Cycle Superhighway 2 at Mile End Road by a tipper lorry.
Another cyclist was involved in a serious incident on Wednesday morning in Millbank involving a lorry. The man was airlifted to King's College hospital with extensive, life-threatening injuries.
Bow roundabout is an infamous blackspot for incidents involving cyclists. In January 2012, Transport for London announced a redesign of the junction after two cyclists were killed by HGVs in 2011. The roundabout is at the end of the controversial Cycle Superhighway 2, which has been the scene of further fatal and serious incidents involving cyclists on other parts of its route.
The first phase of improvements to Bow roundabout were introduced in June 2012, with redesign work scheduled to be completed by TfL in autumn 2013.
Last week, May of London Boris Johnson announced that there would be a 'substantial upgrade' to Cycle Superhighway 2 including segregated cycle lanes.
Despite only representing four per cent of the overall traffic in London, lorries were involved in over half of cyclist fatalities between 2008 and 2012.
There were 122 cyclist fatalities on British roads in 2012, including 14 in London.
Related links
New segregated cycle routes for London announced after another cyclist death