Free entry to music festival... if you cycle there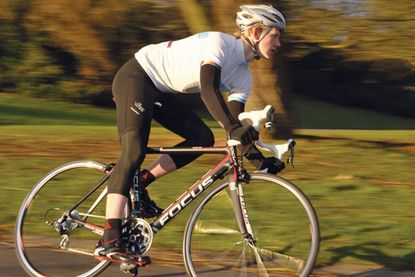 Enjoy music festivals? Enjoy cycling? Here is a great opportunity to combine the both and get your friends involved.
Nozstock (July 26-28) is a boutique festival held in The Hidden Valley in rural Herefordshire. Its an eclectic mix of performance, art, electronic supersounds and good old-fashioned guitar-strumming and drum-bashing. Now an established event in its 14th year, Nozstock features eight main stages of entertainment with surprising sights and intimate, secluded areas of theatre and discovery to be unearthed.
Many festivals boast of their green credentials but Nozstock takes it one stage further by encouraging revelers to cycle to their events. If you and a group of seven friends cycle to Nozstock from at least 15 miles away you can get two free tickets, some free drinks and some goodies!
Plus you'll avoid the car parking charges, queues and hassle of public transport. There is secure bike parking on-site for when you arrive. You will need photographic evidence of your group at the start location and regular photos during your trip as proof of your journey.
Sounds like the perfect weekend away; a good ride with your mates with a fun festival at the end of it.
For terms and conditions visit the Nozstock website or email the head of green activities Kath at info@nozstock.com
Thank you for reading 10 articles this month* Join now for unlimited access
Enjoy your first month for just £1 / $1 / €1
*Read 5 free articles per month without a subscription
Join now for unlimited access
Try first month for just £1 / $1 / €1
Hannah Reynolds interest in cycling started while studying for a degree in Sports Science at the University College Chichester. A number of students and lecturers were elite and even world class cyclists, many of whom went onto long-term careers in cycling. Despite being a complete novice she was taken under the wing of the experts and given a fast-track introduction to the world of road racing, cross-country mountain biking, time trials and cyclo-cross. A committed dabbler whose passion outweighed her talent Reynolds has competed across all disciplines of cycling bar BMX. In the very distant past she has been south-east road race champion, southern cyclo-cross champion and finished third in the European 24hr Solo mountain-bike champs in 2011. She was also the Fitness Editor of Cycling Weekly for 15 years.
In more recent times Reynolds has worked as a cycle guide in the UK and France. She is author of several cycling books, France-en-Velo (opens in new tab)a guide to the ultimate 1000 mile cycle route from the Channel to Med; Britain's Best Bike Ride. LEJOG1000 (opens in new tab); A 1000 mile journey from Land's End to John o' Groats and 1001 Cycling Tips (opens in new tab). Her cycling now is less competitive and more focussed on travel and helping her young son to experience the world by bike.