Free entry to music festival... if you cycle there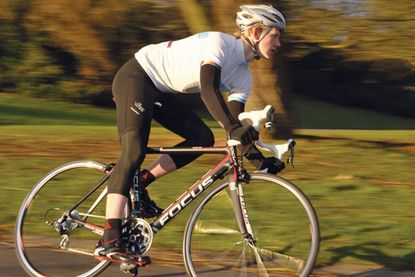 Enjoy music festivals? Enjoy cycling? Here is a great opportunity to combine the both and get your friends involved.
Nozstock (July 26-28) is a boutique festival held in The Hidden Valley in rural Herefordshire. Its an eclectic mix of performance, art, electronic supersounds and good old-fashioned guitar-strumming and drum-bashing. Now an established event in its 14th year, Nozstock features eight main stages of entertainment with surprising sights and intimate, secluded areas of theatre and discovery to be unearthed.
Many festivals boast of their green credentials but Nozstock takes it one stage further by encouraging revelers to cycle to their events. If you and a group of seven friends cycle to Nozstock from at least 15 miles away you can get two free tickets, some free drinks and some goodies!
Plus you'll avoid the car parking charges, queues and hassle of public transport. There is secure bike parking on-site for when you arrive. You will need photographic evidence of your group at the start location and regular photos during your trip as proof of your journey.
Sounds like the perfect weekend away; a good ride with your mates with a fun festival at the end of it.
For terms and conditions visit the Nozstock website or email the head of green activities Kath at info@nozstock.com
Thank you for reading 20 articles this month* Join now for unlimited access
Enjoy your first month for just £1 / $1 / €1
*Read 5 free articles per month without a subscription
Join now for unlimited access
Try first month for just £1 / $1 / €1