Herne Hill flooded with donations as public fundraising begins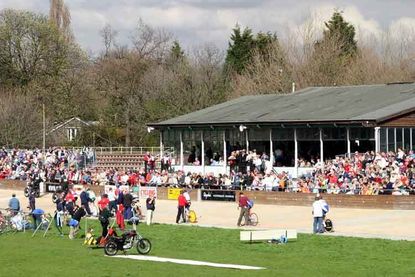 The Herne Hill velodrome opened its public fundraising campaign for the track's refurbishment this morning, and received £1,300 within the first few hours.
The fundraising campaign kicked off with an e-mail sent to those who have pledged to provide money for the cause, and the campaign is thrilled with the amount of early donations that they received.
Resurfacing on the track is due to start on Monday next week, and the re-opening is planned for September.
The resurfacing follows the gradual decline in the conditions of the track, which, combined with plans to redevelop the site, threatened it's closure.
British Cycling has provided funding for the track's resurfacing, ensuring the track's continued existence, but the Save the Herne Hill Velodrome campaign are still working on the broader redevelopment of the site.
Public donations will go towards this broader redevelopment. Plans have not yet been announced, but the campaign is taking part in a community consultation process and have engaged a Sports and Leisure Consultancy company to help produce a draft.
There will be further coverage of the Herne Hill developments in Cycling Weekly following the beginning of the resurfacing.
External link
Thank you for reading 20 articles this month* Join now for unlimited access
Enjoy your first month for just £1 / $1 / €1
*Read 5 free articles per month without a subscription
Join now for unlimited access
Try first month for just £1 / $1 / €1