Hincapie admits to doping during career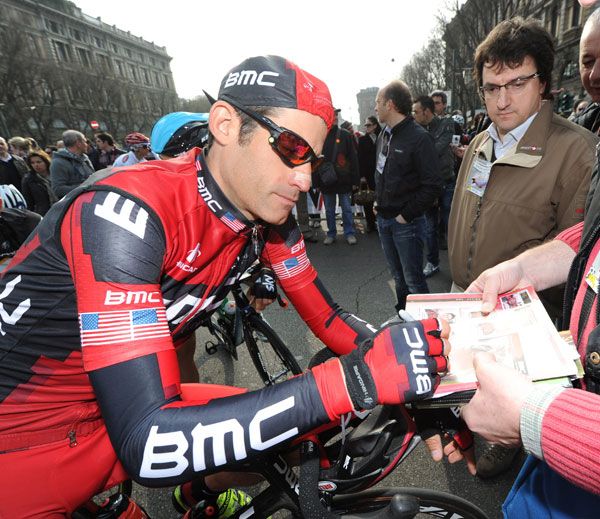 George Hincapie has admitted using banned performance-enhancing substances during his professional cycling career in a statement issued after the United States Anti-Doping Agency issued a summary of its evidence in the Lance Armstrong/US Postal doping case.
Via an open letter on his personal website, the American said "it is extremely difficult today to acknowledge that during a part of my career I used banned substances".
"Early in my professional career, it became clear to me that, given the widespread use of performance enhancing drugs by cyclists at the top of the profession, it was not possible to compete at the highest level without them. I deeply regret that choice and sincerely apologize to my family, teammates and fans."
Hincapie stated that he has ridden clean since 2006. "About two years ago, I was approached by US Federal investigators, and more recently by USADA, and asked to tell of my personal experience in these matters," said Hincapie. "I would have been much more comfortable talking only about myself, but understood that I was obligated to tell the truth about everything I knew. So that is what I did."
Hincapie rode with Armstrong at Motorola and US Postal and was considered the Texan's loyal lieutenant. He is one of 11 former team-mates of Armstrong who gave evidence during USADA's investigation into organised doping at US Postal, which it has branded "the most sophisticated, professionalized and successful doping program that sport has ever seen." Like Armstrong, Hincapie never tested positive during his career.
Hincapie rode his final season this year at BMC Racing before announcing his retirement from the sport. Hincapie and the other 10 former team-mates who confessed to doping during the investigation are likely to face sanctions.
"Cycling has made remarkable gains over the past several years and can serve as a good example for other sports," continued Hincapie. "Thankfully, the use of performance enhancing drugs is no longer embedded in the culture of our sport, and younger riders are not faced with the same choice we had."
Related links
USADA publishes details of Armstrong doping case file