Ian Boswell: Sky new recruit to meet team-mates this week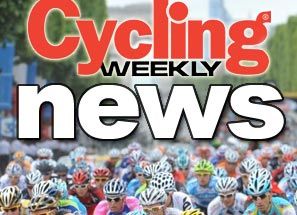 Ian Boswell arrives from the USA in London today to 'meet and greet' with his new Sky team-mates this week. Along with Joe Dombrowski, Boswell is one of two Americans joining the team
next year, both are 21-year-old neo-pros.
"I'm not nervous, I'm kind of excited," he told Cycling Weekly. "I'm coming in as the lower guy on the totem pole. I have to be quite and respectful to everyone. I feel everyone on the team has a good head on his shoulders. Bradley [Wiggins] seems like a good and down to earth guy. I'm looking forward to building good relationships with those guys."
Boswell spoke on the telephone from Bend, Oregon, home of Chris Horner and several other cyclists. It sits at 1100 metres and at the foot of the Cascade Range, a perfect place for him to fall in love with cycling. He just returned from a coffee shop ride, but has been working hard to get to this point.
In the last two years, he rode with Bontrager-Livestrong, the national team and recently, as a stagiaire for Argos-Shimano. He helped Dombrowski win the amateur Giro d'Italia and scored some important results of his own, including second in the amateur Liège-Bastogne-Liège.
"Ian has been racing since he was very young, but these guys know how to train," Sky Race Coach Bobby Julich told Cycling Weekly. "I was pretty impressed with their knowledge and how they are following their progression, and that's something we like to see. Having an intelligent rider that knows the baseline philosophies definitely fast tracks their developments."
Sky's meeting in London this week is mostly informal, but management will speak with the riders about their season programme through June. Boswell signed for three years, a time which he hopes to develop into a Grand Tour rider.
"I'm looking forward to the shorter stages races, Tirreno-Adriatico, Tour of Romandy, Switzerland, races like that," Boswell said. "Races that will allow me to get my feet wet. Races that suit me better, but places where I can work for the other guys, see what they do and take notes."
Boswell flies back to Bend on Friday. In December, the real team training will begin in Majorca, Spain. It continues when he and Dombrowski move into apartments in Nice, where Julich lives.
"That was one of the draws to join Sky, to improve my time trialling," continued Boswell. "In the past, I did well in time trials in junior races, I was on the podium several times at the nationals, so I think I have the ability to improve. In the last couple of years, the lack of training on the bike has affected my performances. I think working with Bobby and Sky, I will hopefully improve, just by training on the bike, being in a better position and working on that a bit more."
Related links
Dombrowski gets ready for Sky and a life in Europe
Thank you for reading 20 articles this month* Join now for unlimited access
Enjoy your first month for just £1 / $1 / €1
*Read 5 free articles per month without a subscription
Join now for unlimited access
Try first month for just £1 / $1 / €1