Julia Shaw breaks in to world's top twenty in Copenhagen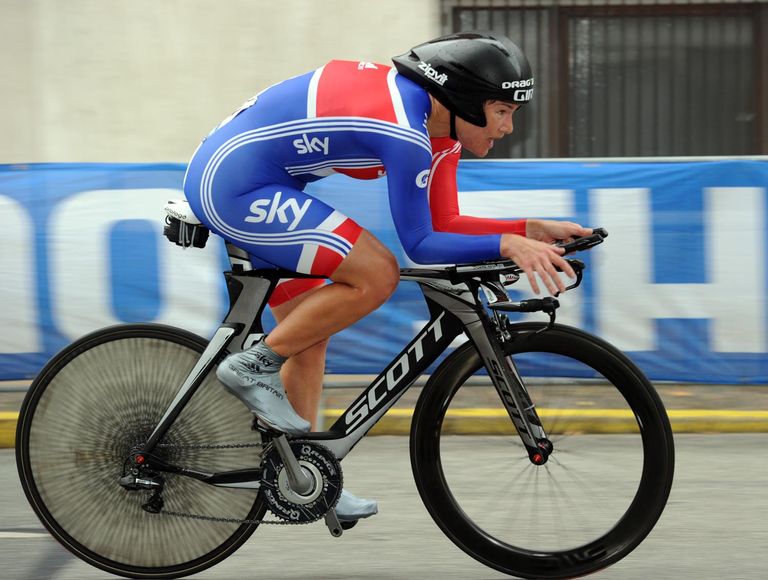 Julia Shaw's world championship debut may not have netted her the top ten finish she was after, but just making the British team was a success in itself.
The multiple British time trial champion received a call on Sunday night confirming she would be riding in Tuesday's race, and only flew out of the UK on Monday evening. "I would have loved to have been top ten, but I guess you have to put it in perspective," she said. "For me to come to an event like this is an amazing experience."
Shaw, who works full time as an engineer for a laser manufacturing company, eventually finished seventeenth, one minute and 49 seconds behind winner Judith Arndt of Germany. Shaw rode the Commonwealth Games for England last year and won a bronze medal in the time trial, and had an eye on this year's flat world champs since then.
"I really wanted to come, and I think they weren't sure whether to send me or not. It was a bit borderline. They've got a pretty tough selection policy, which is often if you've got medal potential. For someone like me it's very difficult to get on the team, I suspect there aren't any other teams in the world that are as difficult."
Although the course was flat, Shaw had to adapt her riding to the many corners, and wet conditions on the second lap. "I tend to ride on constant power and was more of an attacking course. You kind of get a rest on some of the corners, but then you have to ride harder on the flats, so it's much more of a stop start effort, which is a little different to what I'm used to."
Unlike the majority of the women on the start sheet, Shaw had to use annual leave from her work to ride the event. Not only does she juggle training with full time work, at 46 she was the oldest competitor in the field. Yelena Antonova (Kazakhstan) is the closest to Shaw's age at 40, while Michelle Jensen was the youngest at 20 years of age.