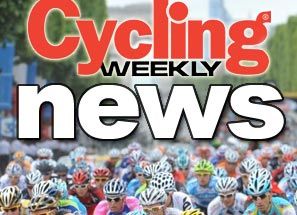 Journalist Paul Kimmage counter-attacked the Union Cycliste Internationale (UCI) after it suspended its defamation case against him. Yesterday, he and his lawyer filed a criminal complaint and denunciation against UCI president Pat McQuaid and his predecessor, Hein Verbruggen.
His lawyer, Cédric Aguet said in a statement, "Paul Kimmage requests the opening of a criminal investigation for slander/defamation, denigration and for strong suspicions of fraud".
A prosecutor will look at Kimmage's request and decide whether it is strong enough to hand over to the Swiss police. If they find grounds for a court hearing, Kimmage and the UCI may face off.
"The ideal outcome is that they'll be held accountable for the decisions that they've made over the last 14 years, since Lance Armstrong won his first Tour de France," Kimmage told Cycling Weekly. "Generally, they'd be held accountable for the way they mismanaged the sport for the last 20 years."
Kimmage wrote Rough Ride after retiring from cycling in 1989, which revealed the sport's doping problems. The Irishman continued working as a journalist, including the last 10 years with the Sunday Times in London. The newspaper made him redundant due to financial cutbacks in January, but he believes it was party due to his strong anti-doping articles.
He interviewed Floyd Landis, who described cover-ups the UCI allegedly made for Armstrong. Armstrong allegedly tested positive at the 2001 Tour of Switzerland and according to Landis and Tyler Hamilton, paid the UCI to ignore the results. Kimmage highlighted it and other issues in articles for the Sunday Times and in an interview for France's L'Equipe newspaper in 2011. The articles and interview brought on the UCI's lawsuit.
McQuaid and Verbruggen sued Kimmage in January, which saw him summoned to appear in a district court in Vevey on December 12. McQuaid said two weeks ago, "This is about a journalist who accused me and my predecessor about being corrupt, and it's a straight forward defamation case".
Last Friday, after Armstrong was stripped of all seven Tour de France wins for doping, the UCI announced it would suspend its case against Kimmage. It said it would wait for the findings of an independent commission, charged with examining allegations made against the UCI and finding ways to keep dopers from returning to cycling.
Kimmage, however, is hitting back. He is working with Bonnard Lawson International Law Firm in Lausanne, Switzerland. He and his lawyer sent a 28-page document with 55 exhibits to Vevey's public prosecutor.
The statement read: "Paul Kimmage complains, among other things, that he was dragged through the mud, that he was called a liar in public and accused in public of committing offences against the honour after he had obtained the publication of an interview by Floyd Landis in which the latter denounced the conduct of the highest officials of the International Cycling Union (UCI). In addition, Paul Kimmage informs the Swiss criminal authorities of the strong suspicions which weigh on at least Hein Verbruggen to have granted, directly or indirectly, the essential assistance which allowed Lance Armstrong to gain significant sums of money in and out of competition while he was doped."
Kimmage is able to charge ahead thanks to the help of a legal fund established in September. As of this morning, 2937 individuals have contributed a total of £54,500 ($87,737 http://goo.gl/g4pdm).
"I'm absolutely astonished," Kimmage told Cycling Weekly about the fund in September. "It's the most gratifying thing that has ever happened to me in my career as a journalist.
"It's really nice when people tell you they read your pieces and give their support, but when people put their hands in their pocket for you and take out money and say, 'This is for you. Go and defend that case.' That takes that support to a completely new level. ... Essentially [the support], it's not about me. Outside of my immediate circle of friends, I believe everybody else, that's what it's about. It's about [the UCI's] incompetence."
Related links
Kimmage: UCI just want to shut me up
USADA's Armstrong doping report in brief
Thank you for reading 20 articles this month* Join now for unlimited access
Enjoy your first month for just £1 / $1 / €1
*Read 5 free articles per month without a subscription
Join now for unlimited access
Try first month for just £1 / $1 / €1