Lance Armstrong to talk to Oprah Winfrey about doping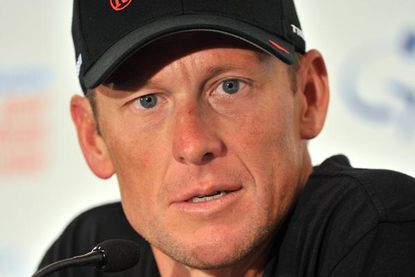 Lance Armstrong will talk to Oprah Winfrey about the accusation that he doped during his professional riding career in what is being billed as an "exclusive no-holds-barred" live interview on Thursday, January 17.
A pre-show statement said that during the interview with the veteran presenter "Armstrong will address the alleged doping scandal, years of accusations of cheating, and charges of lying about the use of performance-enhancing drugs throughout his storied cycling career."
Armstrong has steadfastly refused to talk to the media about the conclusion made by the United States Anti-Doping Agency (USADA) that Armstrong was part of organised doping at the US Postal Service cycling team during his seven Tour de France victories from 1999 to 2005.
USADA stripped Armstrong of the Tour wins, a move that was later upheld by the sport's governing body, the Union Cycliste Internationale (UCI). USADA also banned Armstrong from competing in any professional sporting event for life.
Subsequent to USADA's report, Armstrong removed himself from the board of his cancer charity Livestrong and lost all personal sponsorship deals with Oakley, Nike and Trek.
Last Friday, the New York Times reported that Armstrong was on the verge of a doping admission and that he had been in talks with USADA and the World Anti-Doping Agency to allow him to compete if he presents an admission.
Will Armstrong use the Oprah Winfrey Show as a platform to make a full and open admission to doping during his riding career?
The interview will be shown on US station the Oprah Winfrey Network on Thursday, January 17 at 9-10:30pm (US ET/PT time) and simultaneously be broadcast live on www.oprah.com.
The interview will be broadcast in Britian on Discovery (Sky channel 520 or Virgin 212) on Friday January 18 at 2am and 8pm.
Related links
Comment: Don't get too excited about an Armstrong confession
Is Lance Armstrong on the verge of doping confession?
UCI accepts USADA ruling and strips Armstrong of Tour titles
USADA's Armstrong doping report in brief
USADA publishes details of Armstrong doping case file
UCI responds to USADA Armstrong doping evidence
Former Armstrong team-mate Barry: 'Doping had become an epidemic problem
Hincapie admits to doping during career
USADA strips Lance Armstrong of seven Tour titles
Lance Armstrong to be stripped of his seven Tour titles
Judge dismisses Armstrong lawsuit against USADA
LeMond suggests changes need to be made to drug testing and UCI
Vaughters denies that Garmin team riders will be suspended by USADA
Armstrong attacks USADA for opening formal action against him
Armstrong banned from triathlons as new doping charge brought against him
February 4 2012: Armstrong holds off the law
Armstrong case dropped by US investigators
Armstrong investigation arrives in Europe
Armstrong's team mate Popovych testifies he did not witness doping
Armstrong's team-mate Popovych summonsed in doping investigation
Landis admits he doped and implicates others
Thank you for reading 20 articles this month* Join now for unlimited access
Enjoy your first month for just £1 / $1 / €1
*Read 5 free articles per month without a subscription
Join now for unlimited access
Try first month for just £1 / $1 / €1