11-hour cycling film marathon in Manchester
Winter Cine Velo Fest 2015 takes place at the Miners Community and Arts Music, Manchester, on Saturday March 21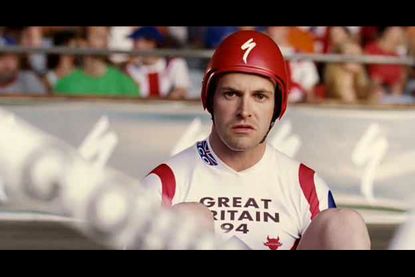 How do you fancy an 11-hour cycling film marathon surrounded by like-minded cyclists and coffee, cake and beer?
If you're one of those who like to read and watch cycling then you're in for a treat next Saturday (March 21) in Manchester.
The Winter Cine Velo Fest 2015 is showcasing a day and evening of the greatest films in the sport, including classics about, well, the classic Classic itself, Paris-Roubaix's A Sunday in Hell, and more recent films such as An African Bicycle Dream which charts the story of MTN Qhubeka.
>>> MTN-Qhubeka boss Doug Ryder 'nearly passed out' on hearing his team received a Tour de France invite
The film about Marco Pantani's death and Bicycle, a documentary asking why cycling is back in fashion, are also on the big screen.
Event organisers are promising "an exciting festival of cycling film, fun, discussion, speakers, music, photo-journalism and art. Whether a roadie, fixie, into audax, MTB, BMX, utility, retro or simply looking for advice on getting (back) into cycling this is a day all about bringing people together."
12 films have already been announced and several more are to be shown during the event.
There are also to be workshops on women in cycling, demonstrations in cycle mechanics, nutrition advice, a Watt Bike competition and various speakers.
Organisers added: "People of all cycling levels, styles are welcome as too are all ages, men, women, able bodied and disabled.
"Ironmen and commuters. Trikers and tourers. Whether you prefer lycra or tweed, steel or carbon, soya milk or beer we look forward to your participation."
The event, held at the Miners Community and Arts Music Centre, starts at 10am and finishes at 9pm. Tickets are available to buy via Eventbrite
Films announced
- Pittsburgh Dirty Dozen hill climb
- BÖIKZMÖIND
- It's All About the Bike – The Pursuit of Happiness on Two Wheels
- An African Bicycle Dream
- Bicycle Dreams
- Pantani
- Les Tiplettes Belville
- Breaking Away
- Bicycle
- In The Line of Sight
Thank you for reading 20 articles this month* Join now for unlimited access
Enjoy your first month for just £1 / $1 / €1
*Read 5 free articles per month without a subscription
Join now for unlimited access
Try first month for just £1 / $1 / €1