AGREEMENT REACHED OVER PARIS-NICE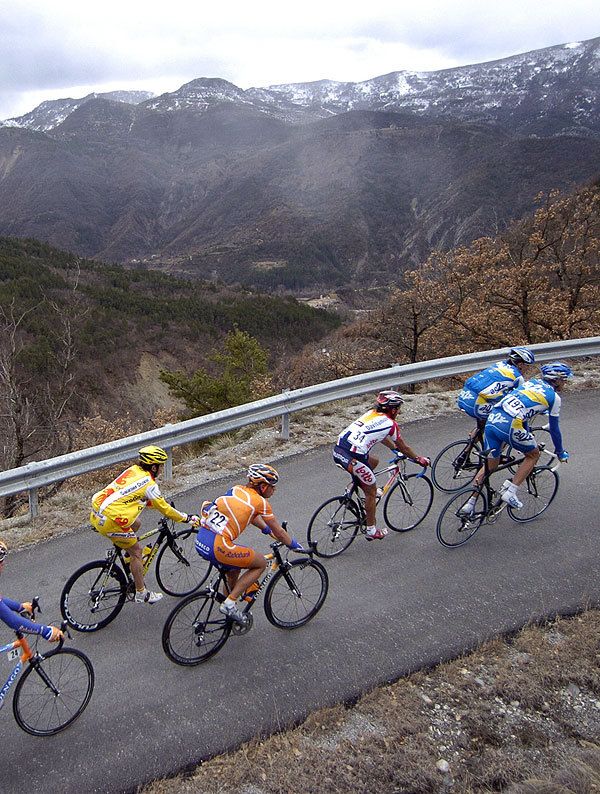 Nine hours of negotiations on Monday between rebel race organisers and cycling?s governing body, the UCI, finally cleared the way to an agreement that will allow 18 of the 20 the ProTour teams to take part in Paris-Nice and other events organised by ASO, RCS, and Unipublic in 2007.
Following a marathon meeting in Brussels between the race organisers ASO, the UCI and the International Professional Cycling teams association - seen as the last possible opportunity to reach an agreement - a deal was finally brokered.
IPCT president Patrick Lefevre confirmed that ?we have a consensus for the moment that we can work with.? whilst Pat McQuaid, UCI President added that we ?have finally got out of the crisis.?
A joint press release said that ?monthly meetings will be now held in an effort to reach a long-term agreement, at the very latest by September 21st 2007. 18 of the ProTour teams, barring Astana and Unibet.com, are automatically guaranteeed the right to take part in all the main races organised by rebel organisers RCS, ASO and Unipublic - which include all three major Tours, and four of the five Classic ?Monuments?.
In the same communique the rebel organisers promise to look on Unibet.com and Astana?s applications for ?wild cards? for their races in a positive light in the future. But hey will not be obliged to give either of these two teams a start. The UCI specify that this situation ?is not fully satisfactory.? in their opinion but guarantee they will not break the overall deal even so.
Finally, the rebel race organisers have agreed that a ?ProTour leader? will be allowed to wear the maillot showing he is leading the competition in their events.
Reaching this agreement could be the basis for a long-term settlement on the damaging conflict between the UCI and the major race organisers. But there is still a lot left to be resolved: the question of what races Unibet.com and Astana will finally be allowed to take part in is still unsettled, for example, and the major Tour organisers remain, for the moment, outside the ProTour.