Alba Rosa reliability ride to pay tribute to Otley crash victim
Event this weekend will commemorate Craig Armitage who died during the Otley One reliability ride on Sunday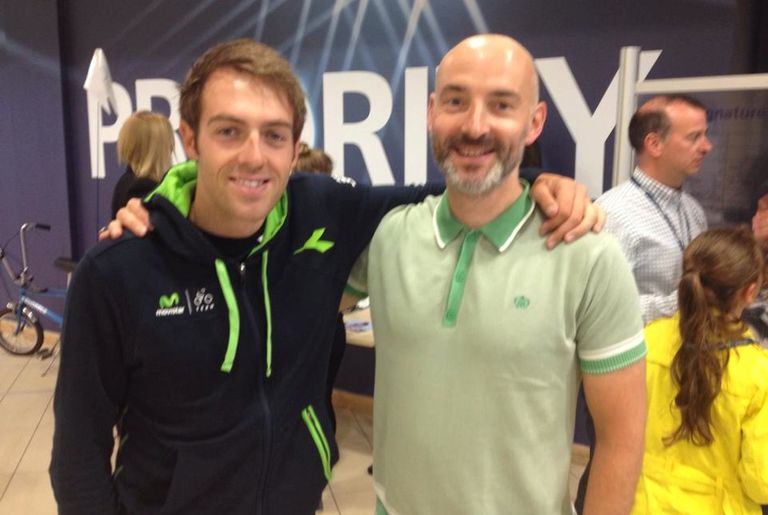 The Alba Rosa reliability ride in Yorkshire this Sunday (February 22) will pay tribute to Craig Armitage, the popular local cyclist who died during the Otley CC reliability ride last weekend.
Armitage was involved in a collision with a car that was travelling in the opposite direction at 11.30 on Sunday near Bolton Abbey.
Jamie Tweddell, of Alba Rosa Cycling Club, told Cycling Weekly that this weekend's ride will start with a minute's silence and possibly take in a change of route to pass through Armitage's home town of Otley.
The event also remains a memorial ride for Alex Warburton, who died of a heart attack as he cleaned his bike after the Otley ride in February 2013.
"The first thing we're going to do is tell everyone that this is not a fast ride, it's absolutely essential that everyone gets round safely and strictly sticks to the laws of the road," said event organiser Tweddell.
"We all knew Craig and he was one of the most popular, liked and respected guys in the local cycling scene.
"It's a tragic loss and our thoughts are with his family and closest friends.
"We plan on holding a minute's silence, followed by a minute's applause at the beginning of the ride, and will try to tweak the route to roll through Otley at the start, as requested by one of Craig's closest friends."
With more people than ever taking part in the 'Magnificent Seven' reliability ride series in Yorkshire this year, Tweddell says the estimated turnout of around 200 will be split into smaller groups to minimise risk on the roads.
The ride starts at 9:30 from the Lawnswood Arms, Otley Road, Adel, Leeds.