All new Planet X team hits the road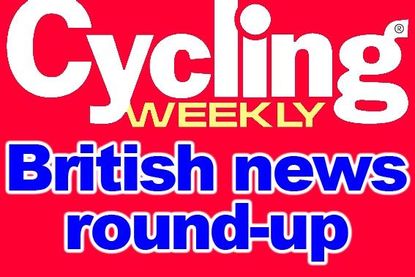 ALL NEW PLANET X TEAM HITS THE ROAD
The all-new Planet X road team was revealed this week, headlined by Jon Mozley and Jeroen Janssen.
The duo joins from the now defunct Plowman Craven Madison outfit, as does the management team of Cherie Pridham and Eddie White.
"It's a very strong line-up and we're very pleased with it," White told Cycling Weekly.
"A lot of thought has gone into getting the right balance of riders and I have to say, though the riders have yet to meet, I've never seen a group of more excited riders".
Among them is Irishman Martyn Irvine, fifth in the CiCLE Classic and Sam Harrison, a talented young member of the Olympic Development Programme.
"Sam is an exceptional rider already and really can do nothing but progress in the future," White explained.
As for the racing programme, the team has received invites but has yet to decide upon its movements next year. The team will race Premier Calendar events, another major objective being the Tour Series (pending invite), though a lot depends on using the team's resources effectively, says Pridham.
"We've had some invites to race abroad but we want to use the budget constructively," she said.
Irvine is currently in Colombia riding a round of the track World Cup, but the team will meet together for a pre-season training camp upon his return.
Further riders and sponsors will be revealed in the coming weeks.
Current line-up:

Jon Mozley
Jeroen Janssen
Jefte de Bruin
Martyn Irvine
Roger Aiken
Tom Martin
Martin Smith
Sam Harrison
WYMAN ON WINNING FORM IN ITALY
National cyclo-cross champion Helen Wyman took her third win of the season with victory in the mud bath that was the Giro d'Italia Cyclo-Cross in Italy yesterday.
Wyman took the lead early on in the race and was not seen again until standing atop the podium ahead of Italy's Vania Rossia and Francesca Cucciniello.
"This is the perfect time of year for me to be getting in more competition," said an elated Wyman.
"We've got two World Cups coming up in Belgium, and I want to be going well for them and the third round of the GVA that follows them. So this is a great way to get my form on an upward curve and also enjoy a little nice weather in Italy.
"I'm looking forward to five days in Italy now with some good weather and quality training. I hope I can take some good form into my next races," Wyman added.
JAMES SCOOPS WELSH SPORTS PERSONALITY OF THE YEAR GONG
The year may almost be over, but Welsh track starlet Becky James is still picking up prizes. The 18-year-old won up the Carwyn James Junior Sportswoman of the Year award at the BBC Wales Sports Personality of the Year bash on Tuesday night.
"It was a brilliant night," she enthused. "I didn't think I'd get one - I thought the junior award was for under 16s, like the British one, so I thought I'd just go along and talk to some people."
"Then, they called my name out and I was so shocked. I was a little bit nervous because there were so many people there." The awards were also televised on BBC One Wales.
It's been quite a year for the Abergavenny-born girl, claiming two junior European and two junior world track titles in the space of five weeks to emphatically announce her arrival on the big stage.
"This just caps it all off. Winning's quite exciting really, it makes everything sink in that little bit more," James smiled. "And it makes me think I want to get that main award one day!"
Meanwhile, Olympic gold medallist Geraint Thomas was up for the BBC Wales Sports Personality of the Year, finishing second to football star Ryan Giggs.


Above: James is rewarded for her efforts
BJERGFELT TRAINING HARD FOR 2010
The 2009 season may have only recently finished by Will Bjergfelt is already training hard for next year.
His Sports Beans Wilier (SBW) team has folded but the 2009 Perfs Pedal winner is already notching up plenty of winter mileage.
"I am mashing out the winter miles [at the moment] getting in on average 17-18 hours per week, which is pretty good for a working dad," said Bjergfelt.
"I am all sorted [team-wise] for next season, and all will be revealed officially in the next week or so, in essence it will be with the SBW guys from this year with some exciting new additions."
VC MONTPELLIER TAKES GLOUCESTERSHIRE PRIZE
Cheshire cycling team Velo Club Montpellier won the Senior Team of the Year prize at the recent 2009 Gloucestershire Sports Awards.
The team was up against strong competition that included larger clubs, such as Hatherley and Reddings Cricket Club. The panel noted the team's success thanks to overall wins at the Cotswold Cycle Racing League (Courtesy of Wayne Coombs) and the season-long Castle Coombe Racing Series (Courtesy of Jon Pain).
"This is such a fantastic honour, not simply for Velo Club Montpellier, but also for cycle sport in the region," said James Griffin, one of the team's founding members.
"Next year promises to be very exciting locally for cycle sport. Velo Club Montpellier will once again be promoting the very successful circuit race series at Cheltenham racecourse and we will also be looking to support the televised Tour Series event that will be heading to Tewkesbury next year.
Our elite team has also signed two new riders, Colin Parry and Lewis Cowley, and we will be looking to build upon this year with even better results," Griffin added.
Thank you for reading 20 articles this month* Join now for unlimited access
Enjoy your first month for just £1 / $1 / €1
*Read 5 free articles per month without a subscription
Join now for unlimited access
Try first month for just £1 / $1 / €1