ARMSTRONG COMEBACK DOWN UNDER FACES POSSIBLE DELAYS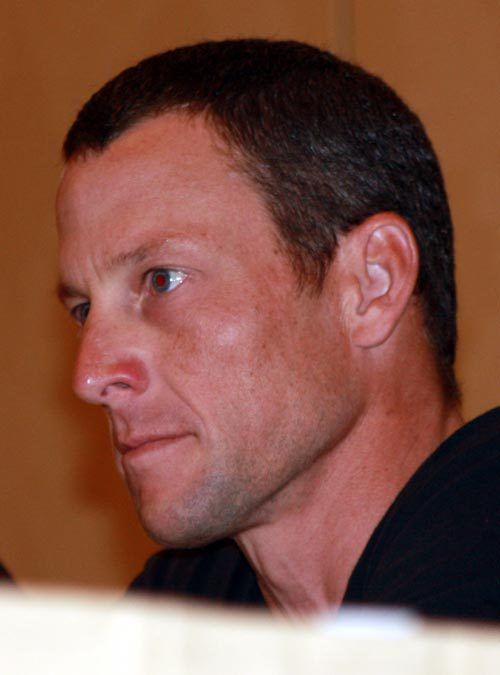 UCI?s Anti-Doping Director Anne Gripper has said cycling?s top body will have to investigate to see if Lance Armstrong?s comeback at the Tour Down Under on January 21st will fulfill all necessary conditions.
According to Gripper checks will have to be made on regulations to ensure that Armstrong has been in the UCI?s anti-doping pool of tested riders long enough to race.
Armstrong had been confirmed by the Tour Down Under organisers as part of the line-up for the season-opening race. However, this new scenario may put a brake on the American?s comeback.
The confusion appears to have arisen over which set of regulations - WADA?s, the UCI?s, the United States Anti-Doping Agency - govern a comeback, and how long according to each organisation a rider who has been retired needs to form part of the anti-doping pool before starting to race again.
?A decision will be made next week,? Gripper told reporters, ?This is an ongoing investigation.?
?The UCI will follow the rules, regardless of whom the rider is.? UCI President Pat McQuaid added.
The rider must be in the anti-doping system for six months, that?s the rule he must follow.?
Lance Armstrong?s agent, Bill Stapleton, apparently contacted the UCI over the summer about how Armstrong would form part of the biological passport program.
At the time, McQuaid was quoted as saying that he had directed Stapleton to make enquiries at the USADA.
Armstrong is now part of the anti-doping pool of riders who can be tested randomly. The only question is how quickly he can actually return to racing.
Were Armstrong not to race the TDU, it would have a negligible effect on his bid to be in good condition come the summer and the Tour de France. Armstrong presumably would opt to make the Tour of California his first race.
However, it would mean that at least one part of his plans to race in all the four corners of the globe as part of his anti-cancer campaign would have to be suspended.
ROAD WORLD CHAMPIONSHIPS 2008
NEWS
GB gunning for medals in under-23 road race
Millar and Cummings disappointed with TT result
Thursday's World Champs news
Millar and Cummings ready for Elite men's time trial
World Champs men's time trial course notes
Pooley and Laws talk before Worlds time trial
Pooley to use special time trial bars again
British under-23 TT riders finish out of the top 30
Daniel Martin selected for Irish under-23 worlds team
British team heads to Varese with genuine medal hopes
Cancellara to miss World Championships
Swift a close second in final race before Worlds
Rob Hayles on why he's not riding the Worlds
GB Women's Worlds team confirmed
British Worlds team starts to take shape
Geraint Thomas called up to Worlds team to replace Cavendish
Mark Cavendish pulls out of Worlds team
RACE REPORTS
Under-23 men's road race: Colombian takes gold, Swift fourth
Men's time trial: Grabsch grabs the win
Women's time trial: America's Amber Neben takes title
Under-23 time trial: report, results, photos
PHOTOS
Under-23 mena's road race, by Graham Watson
Men's time trial, by Luc Claessen
Women's time trial, by Graham Watson
2007 World Champs: Men's road race
2007 World Champs: Women's road race
2008 WORLD CHAMPS GUIDE
Preview>>
TV coverage guide>>
Brits in the men's world road race 1998-2007>>
Brits in the women's world road race 1998-2007>>
Brits in the under-23 world road race 1998-2007>>
Britain's road world championships medal winners>>