Australian team pursuiter's crank falls off mid race (video)
Watch as Luke Davison's crank bolt snaps off his bike during Australia's team pursuit qualification run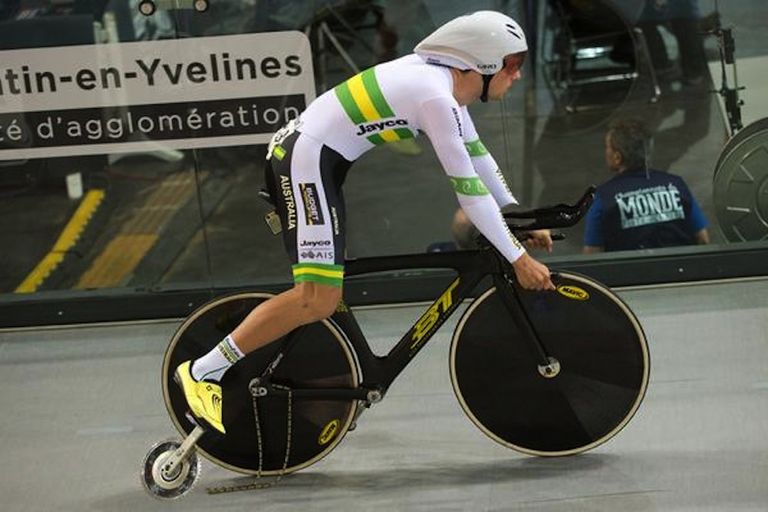 The team pursuit is hard enough at the best of times, but when your bike malfunctions it can derail months of dedicated preparation.
Rolling a tyre or your foot coming unclipped are somewhat common mishaps, but Luke Davison had his entire crank bolt snap off his bike, causing him to swerve off the track.
It was a pretty subdued response from the Aussie, given that his bike just fell apart and he sent his trailing teammate sprawling to the pine, but the reigning world champions were given a restart in the qualifying round.
>>> Track world championships round-up: Day one
Having a working crank was certainly an advantage for Davison second time round as his team of Jack Bobridge, Alexander Edmondson and Mitchell Mulhern put a time on the board.
But in a hark back to Bobridge's Hour Record attempt in January, the Aussies went out too fast and faltered towards the end, coming home with only the fifth fastest time in qualifying, pushing them out of today's gold medal race