BACKSTEDT LOOKING FOR RIGHT BREAKS IN VUELTA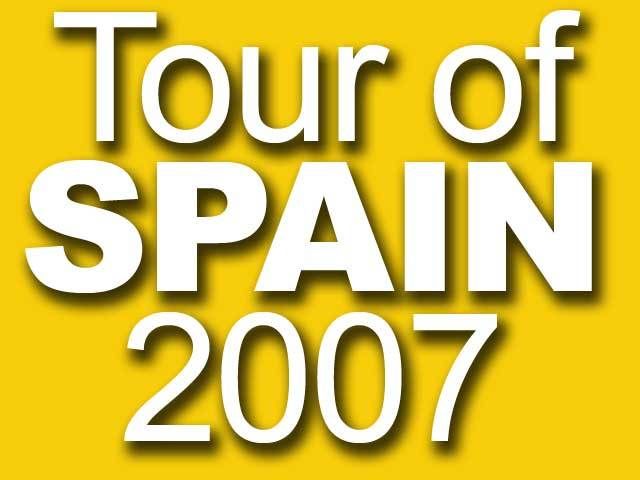 Riding his third Vuelta in as many years, Magnus Backstedt says his aims for the Tour of Spain this September are ?breakaways and stage wins, and getting some good form in for the winter training.?
Clad in his Swedish national champion?s jersey and looking in good form after losing four kilos in recent weeks, the Liquigas pro. told CW before the start in Vigo that ?finishing the Vuelta well means you?re heading into the winter feeling good and in good shape. It?s a great start, long-term, for the 2008 season.?
?The first two or three of stages are ?rideable?, but then we?re into the mountains and it?ll be into survival mode. It?s not until after the stage eight time trial and the Pyrenees that things start looking a bit more feasible.?
Compared with early September last year, the 2004 Paris-Roubaix winner says that ?form-wise, things are good.?
?I had an ok Tour of Denmark, and then the Tour of Germany went all right after a nightmare start when it took me 13 hours to fly from London to the race.?
?That knocked me out for three days, but towards the back end I was starting to go well again, and I was climbing better than I have been for some time. So I?m fairly confident.?
It is unlikely, however, that Backstedt will do the World?s. ?I haven?t had any calls from my federation yet, so I?m not too hopeful about that. But in any case, for now I?m just concentrating on doing a good Vuelta.?
RELATED LINKS
Stage two: Freire nets stage win and Vuelta lead
Stage one: Bennati takes race lead in bunch sprint
Tour of Spain preview, including stage and team list
Astana out of 2007 Tour of Spain
Eurosport cycling TV schedule for September
Vuelta confirms support for ASO in ProTour row
Vinokourov wins 2006 Tour of Spain overall
Official site: www.lavuelta.com.