Banned drunk driver who killed cyclist in hit-and-run sentenced to seven years in prison
Darya Selinevich killed Zhi Yong Kang in Toronto in June 2015 despite being banned from driving.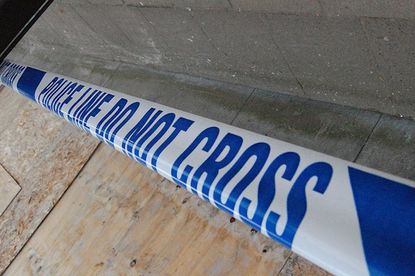 A drunk driver who was already banned and had boasted on social media about drink driving has been sentenced to seven years in jail for the death of a cyclist in June 2015.
Darya Selinevich, then 22, killed 44-year-old Zhi Yong Kang in Toronto, Canada in the early hours of June 11, 2015 in a hit-and-run incident when she was driving a BMW at almost double the speed limit.
Selinevich then led police on a 120mph chase and was eventually located more than three miles away from the scene, but police quickly learned that she shouldn't have even been behind the wheel for she was just one month into serving a year's suspension because she had failed to pay a fine for running a red light.
In the wake of Mr Kang's death, Selinevich – a former law clerk and aspiring paralegal - was handed a seven-year prison sentence by the court. However, that has already been reduced to four-and-a-half years to take into consideration the time spent in custody awaiting trial.
>>> BBC presenter Jeremy Vine's 'near miss' cycling video causes heated social media debate
The court were notified of Selinevich's social media activity in previous years, of which she repeatedly made light of driving while under the influence of alcohol.
One post from 2012 on her Facebook showed a pint glass in a car's cup holder and in another there was a speedometer showing 202.5km/h.
In a further post, she mocked a police poster about RIDE (Reduce Impaired Driving Everywhere) spot-checks, claiming that in addition to taking a bus, taxi, police car or ambulance to get home, her "option five" was "my car".
Andrew Murie, the CEO of Mothers Against Drunk Driving, said: "She's a repeat offender, I think a sentence in the neighbourhood of 10 years [or more] would have been more appropriate. It's about deterring people from really getting behind the wheel.
"That kind of [social media] behaviour is shocking. The majority of the population never drinks and drives and the majority of the population are disgusted by people that do."
Thank you for reading 5 articles this month* Join now for unlimited access
Enjoy your first month for just £1 / $1 / €1
*Read 5 free articles per month without a subscription
Join now for unlimited access
Try first month for just £1 / $1 / €1