BIKE RIDE WITH BORIS: UP FOR AUCTION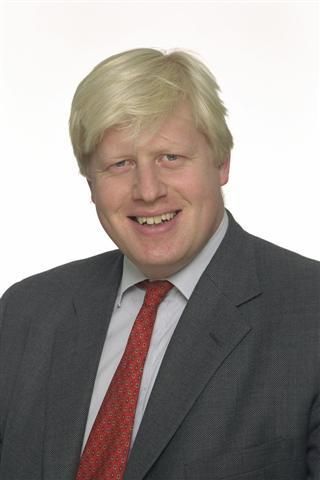 Currently up for bids on online auction house eBay is the chance to cycle around London with mayoral candidate and TV regular Boris Johnson.
For the right amount you could accompany cycling enthusiast Johnson "on a bike ride through one of London's biggest parks at a mutually convenient date in January while you grill him about his plans for London if he becomes mayor."
It doesn't stop there. The successful bidder will also get a Carrera Valour road bike (worth £400) and a Tom Tom Go 720 satellite navigation system (worth £300) - presumably in case Boris veers off course and leaves you stranded.
At time of writing, the bid currently stands at £730 with two days remaining before bidding closes.
This isn't a way for the floppy-fringed Tory to raise extra cash for his party, but actually a fund-raiser for charity Plan UK. It's one of 103 lots in the Evening Standard's Christmas Charity Auction, which also includes afternoon tea with Jilly Cooper, a date with Dolly Parton and a chance to present the weather report on the LBC breakfast show.
Plan UK is a international humanitarian, child-centred development organisation which works in Africa, Asia, Latin America and the Caribbean to improve the lives of children and their families.
EXTERNAL LINKS
Evening Standard's Christmas Charity Auction
Boris Johnson's official website: www.boris-johnson.com.
RELATED LINKS
Bikie Boris bids to oust Ken as Mayor of London
Thank you for reading 20 articles this month* Join now for unlimited access
Enjoy your first month for just £1 / $1 / €1
*Read 5 free articles per month without a subscription
Join now for unlimited access
Try first month for just £1 / $1 / €1