BRAILSFORD RESPONDS OVER CULLEN'S NON-SELECTION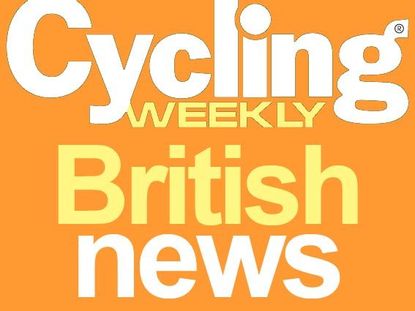 British Cycling?s performance director Dave Brailsford has responded to criticism over the decision to name Kate Cullen only as a non-travelling reserve for the World Track Championships in Manchester next month.
Brailsford said: ?We are in the business of trying to win Olympic medals. Our role is to work with athletes we believe can win an Olympic medal either now or in the future.
?We?ve been to all the World Cups, we?ve seen every pedal rev by Kate Cullen and we know what she is capable of. She has been to the World Cups and her best result was seventh [in a scratch race].?
The points race is an Olympic discipline, whereas the scratch race is not. However, the place in the points race in Beijing will have to be filled either by one of the other endurance riders who qualifies for the pursuit or by drafting in a road rider because Great Britain has not automatically qualified an athlete for the event.
British Cycling has overlooked former Commonwealth Games bronze medallist Cullen in favour of Lizzie Armitstead for both the points and scratch races in Manchester.
?On the basis of her [Armitstead?s] performances in training and her future potential for 2012, we have picked her instead. We can?t say that Lizzie will be a future Olympic medallist but she has the potential and so we have chosen to give her a chance to experience a major championships.
?She?s recovered well from the crash she had at the road worlds last year. As chair of the selection committee, I listened to the debate among the coaches and other selectors, including Shane Sutton, Doug Dailey and Chris Boardman, and it was felt Lizzie should be given the ride. I have total confidence in that decision.
?We did nominate Kate as a reserve and her details have been registered with the UCI so that if anything happens she could be called up. There other athletes who have been picked who may not get to race but that is the fact of life at British Cycling now. There is a lot of competition for places.
?At the end of the day, Kate has raced throughout the winter without a significant result.?
And Brailsford added there were no issues over Cullen being refused time on the Manchester track to prepare, in case of a late call-up. ?All her coach needs to do is get in touch with the right people and she can have time on the track.?
CULLEN?S WORLD CUP RESULTS
Sydney Scratch: 11th Points: 19th out of 20 in the qualifying heat
Los Angeles Scratch: 7th Points: 15th in qualifying heat
Copenhagen Scratch: 11th Points: 16th in qualifying heat
Thank you for reading 20 articles this month* Join now for unlimited access
Enjoy your first month for just £1 / $1 / €1
*Read 5 free articles per month without a subscription
Join now for unlimited access
Try first month for just £1 / $1 / €1