British Cycling celebrates 50th anniversary with 'hall of fame'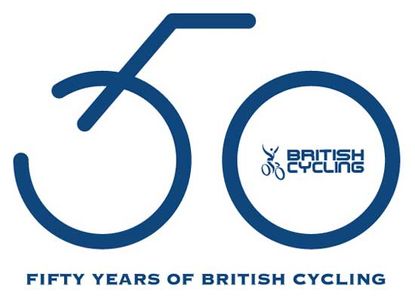 To celebrate 50 years as the National Governing body for cycling in Britain, British Cycling (BC), which was formed in 1959 as the British Cycling Federation, is to create a Hall of Fame and induct 50 individuals in honour of the contributions they have made over the past five decades.
They will come from across the whole spectrum of the sport, and include athletes, volunteers, event organisers, officials, coaches, and key individuals.
"The anniversary is an opportunity to celebrate the sport and the people that make it happen.
Adding to the sense of occasion is the recent Olympic success of British riders and the fact that London 2012 is just three years away," said a spokesperson.
The public can submit their suggestions and submit their special memories, just as soon as the 50th Anniversary Online site goes live on British Cycling's website.
The names of the inductees will be released over the coming months, prior to next February's 50th Anniversary Gala. This will incorporate the annual awards dinner. Ian Drake, CEO at British Cycling, comments: "Our 50th Anniversary is an ideal opportunity to express our gratitude to all the people in our sport for their fantastic contribution over the past five decades.
It is thanks to our members that we are transforming Britain into the number one cycling nation in the world and it is through our members that we will continue to work towards making cycling Britain's most popular sport."
Brian Cookson, President at British Cycling, adds: "Our sport only happens thanks to individuals willing to give up their own time to help others enjoy cycling, whatever their ability, motivation or goals, and for this reason we will be making a special effort to recognise volunteers in our sport.
"We would not be where we are today without the forward looking individuals at the British League of Racing Cyclists and the National Cyclists Union who laid solid foundations for our organisation, so we will also be remembering them this year."
More details regarding British Cycling's 50th Anniversary celebrations will be released over the coming months. For more information please visit www.britishcycling.org.uk
Thank you for reading 20 articles this month* Join now for unlimited access
Enjoy your first month for just £1 / $1 / €1
*Read 5 free articles per month without a subscription
Join now for unlimited access
Try first month for just £1 / $1 / €1