British cyclist killed by suspected drink-driver in Menorca
Technology firm executive Phillip Rasmussen died after collision with Opel Corsa. Driver is arrested after failing breath test for alcohol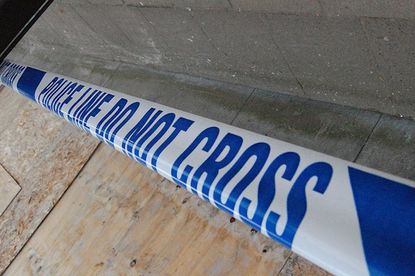 A British cyclist has died of his injuries after being hit by a car in Menorca, Spain, on Easter Sunday, April 1 while he was on holiday with his family.
Phillip Rasmussen, 47, of Cardigan, Wales, died at the scene of the collision after being hit by the driver of an Opel Corsa.
The driver – a 25-year-old American man – failed a breath test for alcohol and was arrested under suspicion of drink-driving, reports the Independent.
According to reports, Rasmussen was struck from behind by the vehicle as he rode out from Sant Lluis on his own. Local police are currently investigating the incident.
Rasmussen was the chief financial officer for technology firm IQE, which supplies semi-conductor chips to Apple.
IQE issued a statement on Tuesday morning, which paid tribute to Rasmussen and his work with the company.
"The news of Phil's death has shocked and distressed all of us at IQE. The tragedy, of course, will be most deeply felt by Phil's family, who we send our heartfelt condolences to at this terrible time. It is also a tragedy for so many of us who considered Phil a friend as much as a colleague.
"Phil was a great colleague and an accomplished CFO. He made the role his own, contributing so much over his ten years with us to IQE's current strength; to the detailed and principled way we do things; to the potential we see before us as a firm.
"It has been my great privilege to work with Phil, to benefit from his good judgement and to count him as a very close friend. We will do everything we possibly can to preserve his legacy at IQE and continue with the shining example he has set for all of us."
Thank you for reading 20 articles this month* Join now for unlimited access
Enjoy your first month for just £1 / $1 / €1
*Read 5 free articles per month without a subscription
Join now for unlimited access
Try first month for just £1 / $1 / €1