Charity cyclist, 62, aims to ride Britain's 100 Greatest Climbs in just 12 days
Richard Burt will attempt to climb all the hills in Simon Warren's 100 Greatest Cycling Climbs book in just 12 days for Dementia UK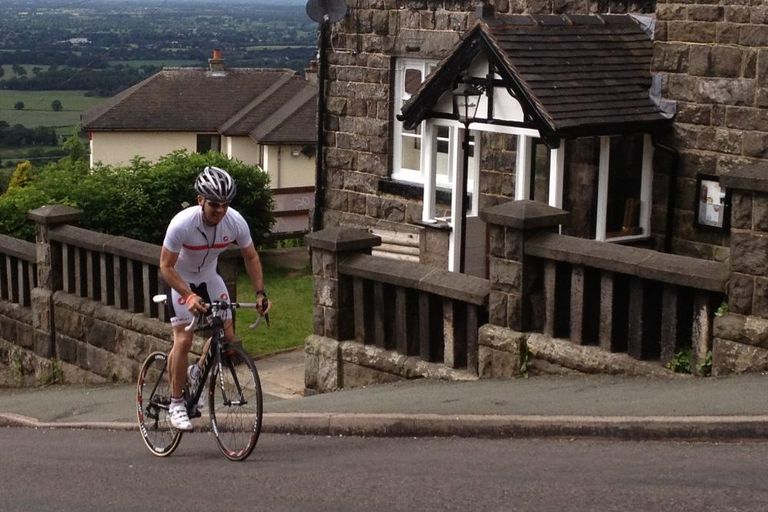 A Solihull cyclist has set himself the challenge of riding all 100 hills in Simon Warren's Greatest Climbs book to raise money for Dementia UK.
Richard Burt, 62, will cycle day and night with his group of volunteers in an attempt to ride all 100 hills in just 12 days, travelling from the north of Scotland to Devon and everywhere in between.
Mr Burt has been motivated to raise funds to support his mother's care at Sanctuary Care's Redhill Court Residential Care Home in Birmingham, having discovered funding had been withdrawn from the charity's Admiral Nurse network.
>>> A virtual video tour of Britain's 100 greatest cycling climbs
"This challenge is extremely personal for me – it's all for my mum, who is a wonderful person," he told the Solihull Observer.
"When I visit I'm sometimes her dad, sometimes I'm her husband or sometimes I'm her son but it doesn't matter to me, it's enough for me to know she loves me and that's why I'm doing this for her."
Honister Pass - one of the 100 Greatest Climbs
Inspired by Sir Bradley Wiggins's Tour de France win, Mr Burt started cycling in 2012.
Sanctuary Care are the main sponsor for the challenge, providing funds to make the mission a reality, as well as urging its care homes to raise money towards the cause.
Visit Mr Burt's fundraising page to donate and read more about the challenge. Back in 2012, Steve Benton climbed all 100 hills in 13 days, so Mr Burt could go one better on his mission.
Hilda Hayo, chief Admiral Nurse and CEO of Dementia UK said: "We appreciate Richard's tremendous efforts to help raise funds for more Admiral Nurses, who provide vital support to families living with dementia.
"The Dementia UK Admiral Nursing Direct helpline is available seven days a week to everyone across the UK; and we are working to increase the number of Admiral Nurses available to families, and the support of our fundraisers is helping us to achieve this."