City of London to sponsor Smithfield Nocturne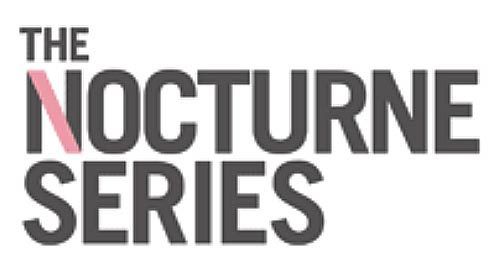 The award-winning Smithfield Nocturne returns on the June 6 2009 bringing night time cycle racing to the streets of London.
The event has gone from strength to strength since the first edition in 2007 with a spin off Nocturne Series now taking the concept to Edinburgh and Blackpool. London will always remain the home of the Nocturne and organisers FACE have developed an exciting partnership with the City of London to take the event forward in 2009.
"The original Nocturne concept was developed with Rapha Condor as a celebration of London cycling in all its forms," commented Event Director James Pope.
"The partnership with the City of London strengthens the London connection. It is a massive boost to the Smithfield Nocturne and will help us achieve our aim of making the Nocturne one of the highlights of London?s sporting calendar in the run up to 2012."
Stuart Fraser, Chairman of the Policy and Resources Committee at the City of London said: "The inclusive atmosphere makes Smithfield Nocturne a great night out for City residents and workers and we are proud to sponsor this event."
The Smithfield Nocturne will once again provide an innovative mix of racing and entertainment with public and professional racers competing on the 1km circuit around the historic Smithfield Market.
The highlight of the programme will be the Elite Criterium which will feature top British pros and Olympic stars such as Ed Clancy and Chris Newton. The elite event also attracts international cycling stars, providing a rare environment for spectators to see their heroes for free.
But the Smithfield Nocturne isn?t restricted to just professional racers. The ever-popular folding bike race sees suited and booted city commuters competing on the circuit, with the Le Mans style start providing a spectacle for both competitors and supporters.
Other races in 2009 include the Cycling Weekly Support Race, an Elite Women's Criterium, a Fixed Wheel longest skid competition and the Citihub Team Challenge, featuring members of city businesses fighting it out on the circuit to raise money for the Lord Mayors Appeal.
Spectators will also enjoy a range of other attractions with the Rollapaluza Roller Racing, Red Bull event vehicles, Rapha stand and other exhibitors making it an entertaining evening for cycling and non-cycling fans alike.
The Smithfield Nocturne is free to attend and will take place around Smithfield Market between 6pm and 10pm on Saturday June 6. For more information, to enter the races and to purchase hospitality tickets go to www.smithfieldnocturne.com.
RELATED LINKS
British race calendar 2009