COOKE GEARS UP FOR NEXT ROUND OF WORLD CUP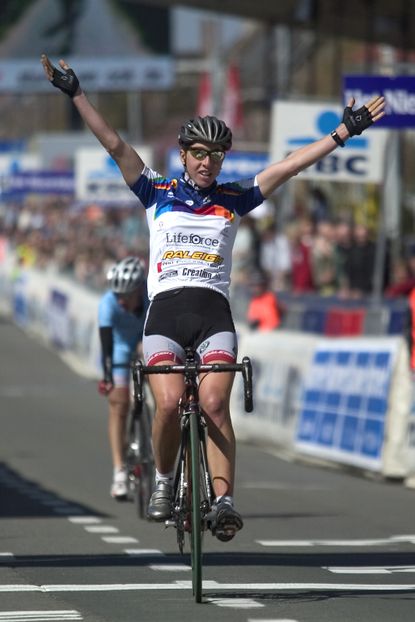 Nicole Cooke (Raleigh Life Force) is gunning for a third World Cup win in 2007 this Saturday in the GP de Montreal in Canada.
Currently leading the World Cup series after five of nine rounds, Cooke is optimistic about her chances in the hilly circuit.
Speaking to CW before she flew out to Canada on Thursday, Cooke said ?I?ve had a really good chance to train properly for this race and so I?ll be going there to try to win it.?
Cooke finished second last year behind T-Mobile?s Judith Ardnt, who is also down to race. It is not yet known whether rising Dutch star, Marianne Vos (DSB) and currently second overall in the World Cup series, is also on the start-list.
Montreal?s 10 kilometre circuit, used in an Olympic Games, remains the same, with 11 ascents of a tough climb, the Mount Royal. But the finish will now be on the flat, rather than on the summit.
?The race is always a wearing down process from the back in any case.? Cooke said. ?Then in the last couple of laps the attacks start going from a small lead group.?
Thank you for reading 20 articles this month* Join now for unlimited access
Enjoy your first month for just £1 / $1 / €1
*Read 5 free articles per month without a subscription
Join now for unlimited access
Try first month for just £1 / $1 / €1