COOKE MISSES OUT ON BBC AWARD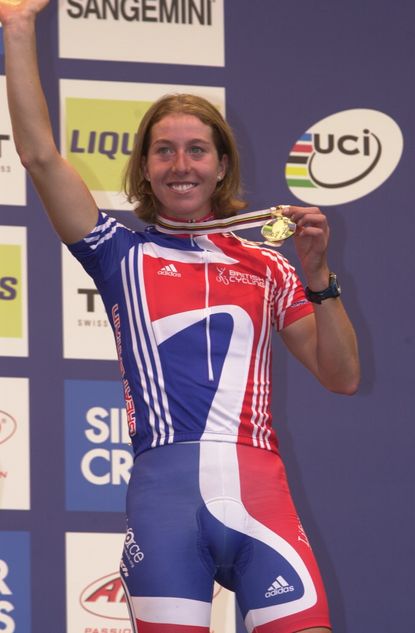 Nicole Cooke missed out on the BBC's Sports Personality of the Year Award 2006, announced during a live broadcast on Sunday evening.
Mid-way through the show, presenter Gary Lineker stated that Cooke had made it into the top five front-runners for the award. However, Eventing World Champion Zara Phillips garnered the majority of the public vote to walk away with the award, defeating bookies' favourite Darren Clarke and third-placed Beth Tweddle.
Cooke was one of the ten sportsmen and women to have made it into the final. The ten were shortlisted as a result of a public online poll and nominations from leading papers and magazines throughout the UK.
Cooke joined Formula One driver Jensen Button, boxers Joe Calzaghe and Ricky Hatton, Phillips, gymnast Tweddle, tennis player Andy Murray, cricketer Monty Panesar, darts player Phil Taylor and golfer Clarke in Birmingham during a live broadcast of the final on Sunday, December 10.
Cooke?s 2006 achievements speak for themselves: UCI world ranked number one rider, winner of 2006 World Cup series, women?s Tour de France, Fleche Wallonne, Thüringen-Rundfahrt, British Championships as well as bronze medals at the Commonwealth Games and World Championships.
Cooke came second to Joe Calzaghe in the final of the BBC Wales Sports Personality of the Year last Sunday (December 3). Cooke previously won the award in 2003.
Further information:
BBC Sports Personality of the Year site.
Nicole Cooke's official site: www.nicolecooke.com.
Thank you for reading 20 articles this month* Join now for unlimited access
Enjoy your first month for just £1 / $1 / €1
*Read 5 free articles per month without a subscription
Join now for unlimited access
Try first month for just £1 / $1 / €1