Cycling accident forces US Secretary of State John Kerry to cut short Europe trip
John Kerry breaks his leg in a cycling accident near Chamonix, forcing him to cut short his diplomatic trip to Europe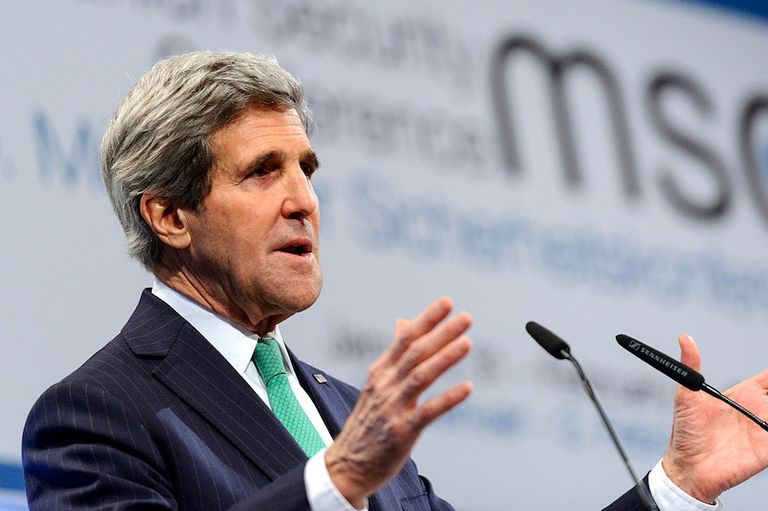 John Kerry, the US Secretary of State, has returned home after breaking his leg in a cycling accident in Paris on, forcing him to cut short his diplomatic trip to Europe.
Mr Kerry was reportedly airlifted to a hospital in Geneva after an accident in Scionzier near Chamonix and was discharged on Monday to fly home to Boston for treatment.
"The Secretary is stable and never lost consciousness, his injury is not life-threatening, and he is expected to make a full recovery," said John Kirby, a spokesman for Mr Kerry, in a statement.
"Secretary Kerry is in good spirits and is grateful to the French and Swiss authorities, doctors, and nurses who assisted him after the accident."
The Secretary was in Switzerland for talks on the Iran nuclear crisis and was due to visit Madrid for discussions with the Spanish king and prime minster Mariano Rajoy.
He was then due to visit Paris for a summit of nations involved in countering Islamic State of Iraq and the Levant (Isil), but the State Department hopes Mr Kerry will be able to participate via video link.
Mr Kerry is well known for his love of cycling, reportedly asking for a stationary bike to be placed in his hotel rooms during his unsuccessful Presidential bid in 2004. The Secretary also often takes his bike with him regularly on overseas trips.