Cycling really is the new golf: amazing bike made out of old clubs
A fully working bike made from old golf clubs bought on eBay, but it's not for sale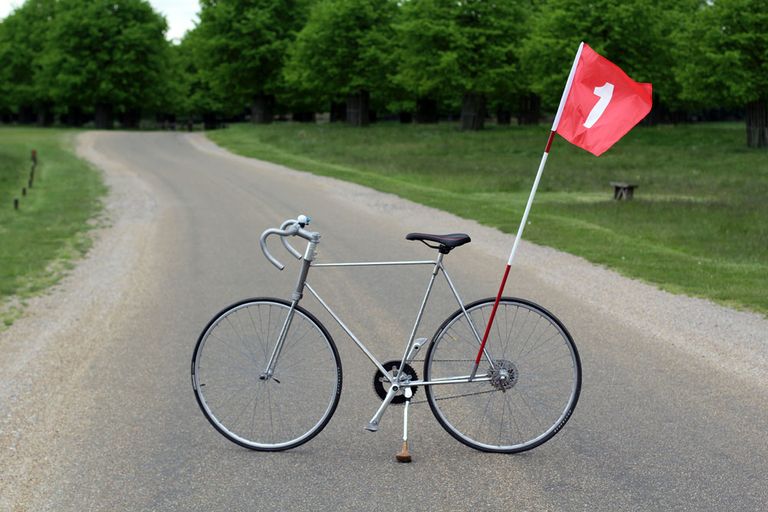 A graphic designer has created a bicycle frame made almost entirely from old golf clubs, which he purchase on auction website eBay for 99 pence.
Kingston University graphic design student Calum Ray came up with the idea for the upcycled cycle to 'highlight how middle-aged men are swapping the fairway for cycle lane'.
"I was really struck by the increase in cyclists on the road," said Ray. "At the same time I noticed a lot of golf clubs were closing and I wondered if there was a correlation. I visited a few clubs and they confirmed their numbers had declined over the past few years".
The construction of a sturdy bicycle from thin shafts of golf clubs came with design and manufacturing headaches, as Ray discovered.
"The biggest challenge was that golf clubs are so thin and so light they are incredibly difficult to weld," explained Ray.
"We found that the joints could be strengthened by double welding, you can file the join and grind it down so that it's smooth again. It was a very long process but we got there in the end."
The bike is fully rideable, and we particularly like the pedals made from the head of clubs and the red flag.
>>> Bike of the Year 2017
Ray has had several offers from interested parties wishing to buy his bike, but he does not want to sell it. Instead, he wants to produce a manual showing people how do make one themselves.
"I am designing a manual, which will be open source, so that other people can turn their old golf clubs into bikes. It's also to highlight the humour in the idea. Imagine a peloton of golf bikes cycling along the highway… or fairway!"