CYCLING'S MEDAL HAUL PRAISED IN UK SPORT'S ANNUAL REPORT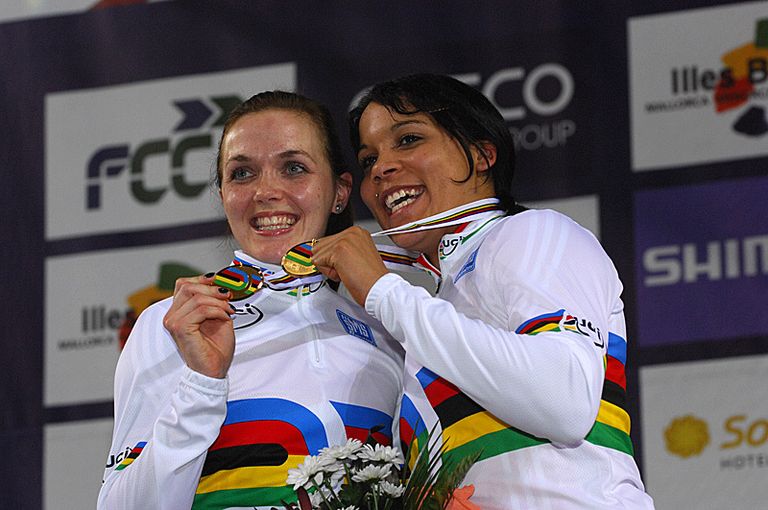 Cycling figures highly in UK Sport?s annual review for 2007 which reports an ?impressive elite success? from Britain?s Olympic and Paralympic sports. Cyclists won eight world championship medals and cycling disability won 17.
The report outline?s UK Sport?s aspirations for ?Mission 2012?, the comprehensive sports management programme which aims to work closely with all the national sports governing bodies to maximise Britain?s potential for the London 2012 Olympic Games.
Says Sue Campbell CBE, chair of UK Sport: ?Twelve months ago we would have hoped for real evidence of improvement in the performance of our Olympic and Paralympic sports in 2007. I think it is safe to say that improvement has been forthcoming.?
We imagine Ms Campbell sought no improvement from cycling, which has consistently delivered year on year and is on target for a record-breaking medal-winning run at Beijing.
Last year British athletes won a total of 88 medals in World Championship competition in Olympic disciplines ? including 46 medals to Paralympic athletes.
Facts and figures from UK Sport:
*In 2006 ? 2007, UK Sport received £53.1m of Exchequer funds principally to support sports bodies GB Performance Programmes, manage the UK anti-doping programme, develop international relationships, and cover staffing and running costs.
*UK Sport also received £53.3 million from the National Lottery, to support the World Class Performance Pathway and World Class Events Programme, an increase of 110 per cent on 2005-2006.
*1,466 athletes from 24 Olympic and 20 Paralympic sports receive Lottery Funding on the UK Sports World Class Pathway. They include cycling?s 44 ?podium athletes? and 64 development athletes.
*Cycling is the third highest funded out of 40 sports (including 12 disability sports). Highest funded is. Athletics with £6,791,000. Paralympic athletes receive: £1.568,500. Rowing is the second highest funded sport, with £6,680,000. Paralympic rowers receive: £528,300. Then comes Cycling with: £5, 830,000. Parlaympic cycling receives: £550,700. Sailing is ranked fourth with £5,730,000. Paralympic sailing: £426,900. Swimming is fifth highest funded sport, with: £5,565,000. Paralympic swimming: £1.889,200.