Cyclists in Paris enjoy deserted streets as city bans cars for a day (video)
Annual event sees city given over to cyclists and pedestrians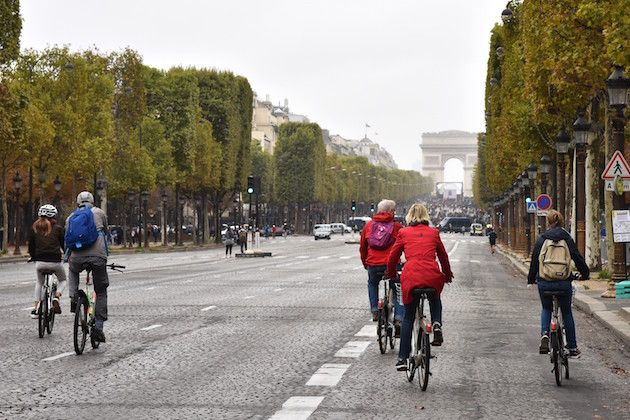 (Image credit: Mustafa Yalcin/Anadolu Agency/Getty Images)
Cyclists in Paris enjoyed a quiet day on the city's streets on Sunday, as authorities banned cars, lorries, and motorbikes
In what is now an annual event, the Journée sans ma voiture ("Day without my car") saw the authorities bar all private motor vehicles apart from all streets inside the city's Boulevard Périphérique ring-road - an expansion on previous years which have only covered the very centre of the city.
>>> Cars, taxis, and lorries banned from major London junction in bid to improve cyclists' safety
For those familiar with London, that's the equivalent of a circle from Fulham to Stoke Newington or from Greenwich to Hampstead, filled with nothing but pedestrians and cyclists.
The result was seven hours of peace and quiet (recorded noise levels were reduced by 20 per cent compared to a normal Parisian Sunday), with cyclists and pedestrians able to ride and stroll around the city, with many taking the chance to sit down and have a picnic on the Champs-Élysées.