Devon's cycling infrastructure boosted by five new schemes
New cycle routes and trails to be created in Devon as cycle use increases in the region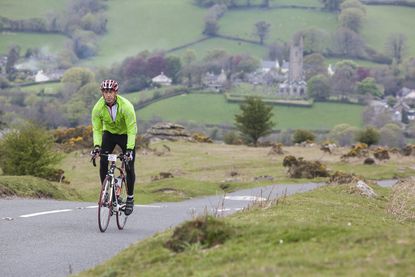 Funding for the creation of five schemes that will improve cycling infrastructure in Devon has been secured.
Devon County Council has identified the five areas that it wishes to invest in as part of its Granite and Gears project.
And the council has been boosted after it received a further £675,000 from the Department for Transport to help them develop multi-use trails and provide greater links to Dartmoor.
>>> New cycle route to connect Nottinghamshire and Derbyshire
The council are already providing £300,000 in partnership with Dartmoor National Park, the National Trust and Plymouth City Council which takes the cost of the scheme to almost £1m.
The Granite and Gears project – which has already seen the completion of several schemes - will include extending the routes from Princetown into new areas of Dartmoor along old railway trails.
>>> Old London underground tunnels could be used as cycleways
Family-friendly routes are to be created along the River Teign with links to the Wray Valey Trail; new sections of the National Cycle Network 27 will be created along the Plym Valley Trail; further cycle path improvements will take place in Okehampton; and a muddy track in the Stover County Park will be upgraded to a surfaced trail that is suitable for cycling.
Recent figures show how cycling in the region is on the rise, with a 22 per cent increase in the number of cycle trips along the Exeter Canal Path in the past 12 months. Similar figures have been recorded across the county in other towns.
Thank you for reading 5 articles this month* Join now for unlimited access
Enjoy your first month for just £1 / $1 / €1
*Read 5 free articles per month without a subscription
Join now for unlimited access
Try first month for just £1 / $1 / €1